Notes from the stage at EuroIA. Literally.

Amongst all the tweets that surrounded my talk at EuroIA last week was one that revealed one my public speaking techniques - to have my speaker's notes on the stage in front of me.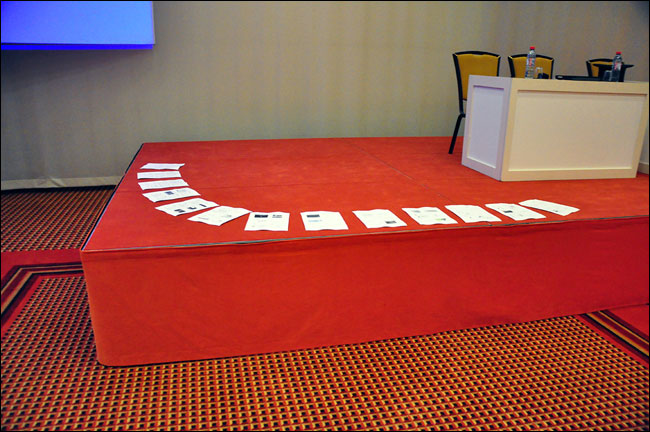 I usually speak without notes if I'm doing a short talk, but for something like EuroIA I was talking for 40 minutes with 70+ brand new slides. In that kind of situation, what I do is print out a set of one of the 'handout' views from PowerPoint, with images of 6 of my slides on each sheet of A4.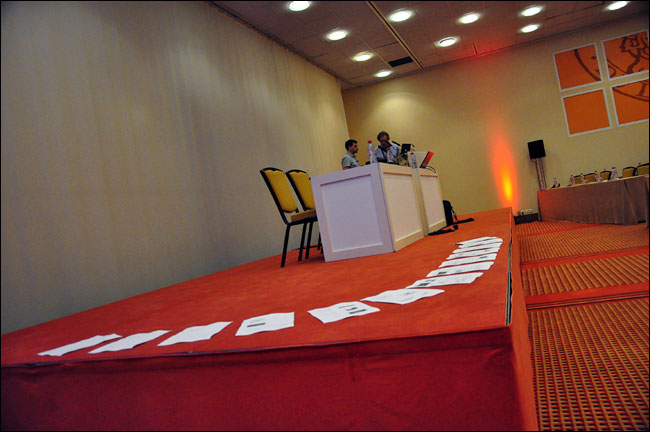 I find that having the whole presentation laid out in front of me really helps. At any given point I can see exactly how far I am in my talk, and I know which slides are coming up next.
I also find that it helps me to remember to make connections between slides, as I am visually reminded to remind my audience of a slide they saw earlier in the talk.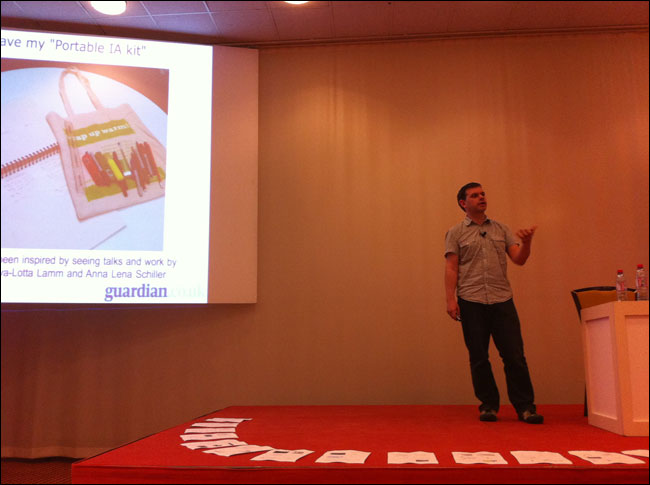 Sometimes there are points that I want to make alongside a particular slide that are slightly at a tangent from the main text or images. A quick note underneath the relevant image on the print-outs is usually enough to pop the thought into my head at the right moment. This is particularly useful in a conference setting where you might want to make a link with something another speaker has said earlier in the proceedings.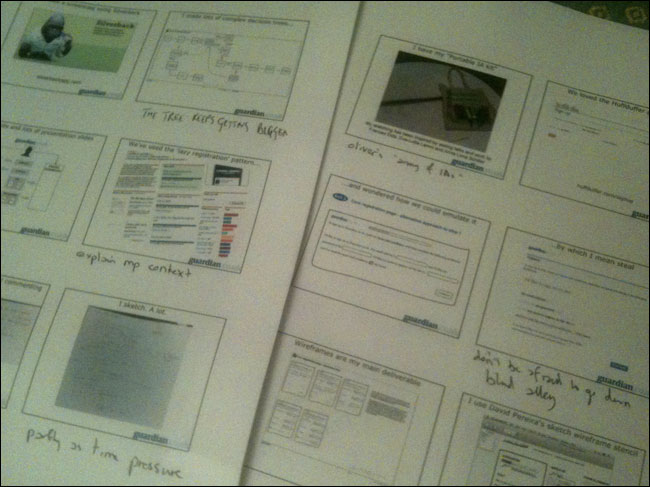 Mind you, it works best when you are giving your presentation from a stage where it can't be overseen. Otherwise, with human curiosity being what it is, the front row of the audience will inevitably be trying to read ahead, upside-down.