"Tags are magic!" on the Guardian Developer blog
Before Christmas I was boasting on Twitter of some pretty stealthy product launches at the Guardian. One was a migration of our site search from Endeca to using the Solr powered Open Platform, and another was the beginning of migrating our sign in and registration to a new system. We also launched the Guardian Developer blog, which I've mentioned before.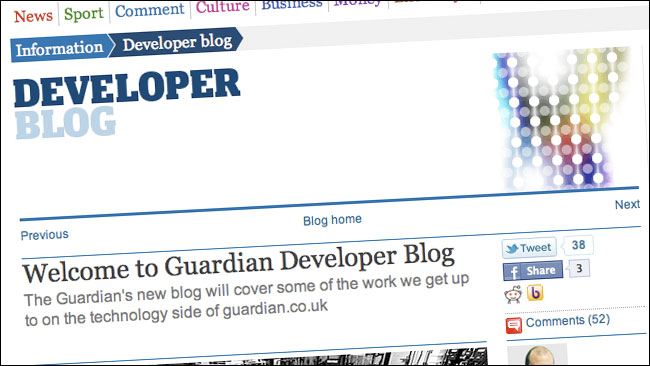 This week on the Developer blog we've begun posting a series of articles entitled "Tags are magic!", about the metadata under-pinning the content on guardian.co.uk, co-authored by myself and Peter Martin. It is based partially on a lightning talk I sometimes give after the main event when I'm travelling (I've done it at the poster session at EuroIA in Paris, and after the datajournalism meet-up I attended in Berlin), and partially on the joint presentation we gave at Online Information at the end of November last year. The series is in four parts, and should continue to run during the rest of this month.
Read on to find out why "Tags are magic!"...