Not much activity on the blog for the last couple of days as I've been in action elsewhere. This morning I published a brief summary of some of the linked data sessions I saw at Online Information on the Guardian's new Developer Blog. In addition to mentioning some of the talks from John Sheridan, Richard Wallis and Chris Taggart which I blogged about here last week, I also mentioned the fascinating talk by Nelleke Aders on interpreting the data produced by the activity in the Dutch House of Representatives.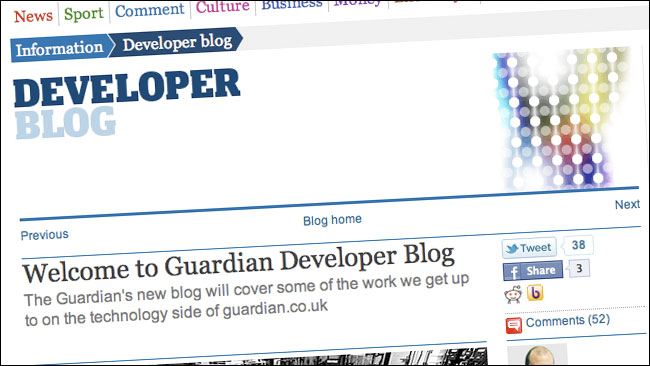 We launched the Guardian Developer Blog without too much fanfare a couple of weeks ago, and so far it has featured the release notes to our latest CMS update, an overview of some web development best practice that small development teams could perhaps learn from ours, and a rather lovely tale of seeing your effort in setting up a gazillion re-directs pay off.
It will, I'm sure, take a little while for the tone and rhythm of the blog to settle down, but we hope to have people from all parts of the web development and product management teams taking part - and the occasional post from a certain information architect too.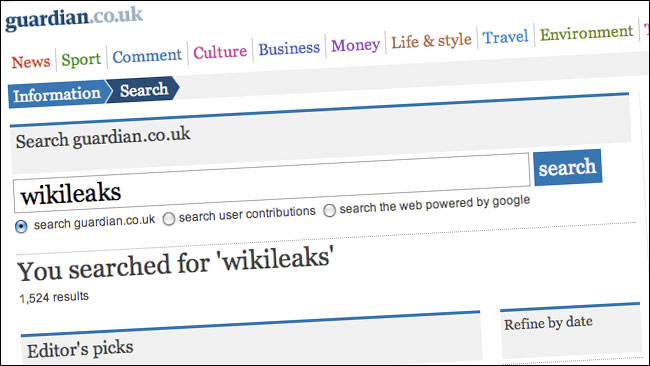 I was also writing for guardian.co.uk on Monday, listing the most searched for news topics of the year. At the last moment, 'WikiLeaks' pipped 'immigration' to first spot. It has genuinely been a close run thing. I ran the analytics report on November 30th so that I could write a first draft of the blog post, and at that point 'WikiLeaks' wasn't in the top five searches, let alone a number one. The huge volume of searches in the last few days has been staggering compared to the number of queries we usually get for a #1 search term on any given day.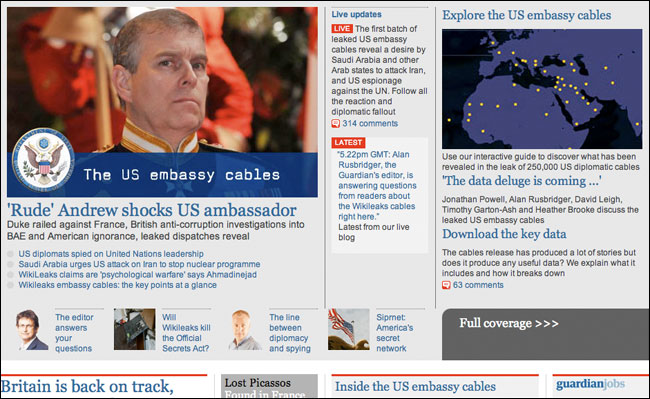 Even more staggering, perhaps, because you can't move for WikiLeaks stuff on the front page at the moment!