Michael Jackson's death sweeps BBC expenses from the front pages

A quick dash through the early edition front pages of today's papers, as preserved on the Sky News gallery, reveals that were it not for the untimely demise of Michael Jackson, the BBC was in for a press savaging over their executive expenses claims.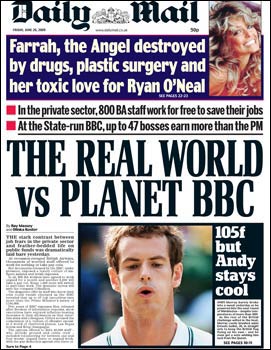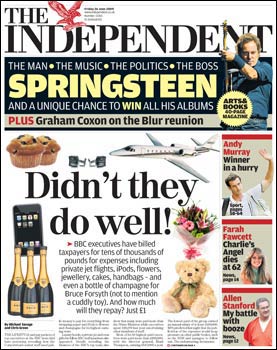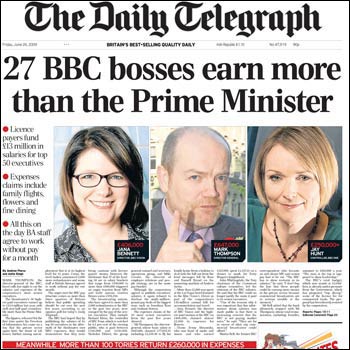 Interestingly, after the battering some of the Media Guardian stories took in the user comments yesterday, it looks like The Guardian had opted not to lead with a BBC story.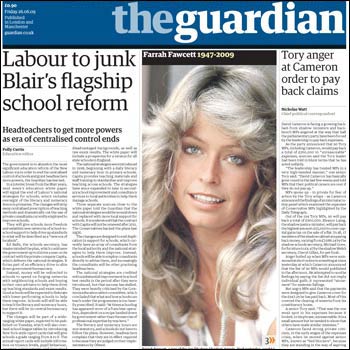 Maybe tomorrow The Independent can repeat their 'here is the news you may have missed' front page from when Prince Charles announced he was marrying Camilla.