The 20 most popular currybetdotnet posts of the year 2008 - part 1
It is, without a doubt, review of the year time - so here is the start of my "20 most popular currybetdotnet posts of the year" round-up. No editorial intervention, this is simply the most popular articles from the site strictly according to page views. Or 'server hits' as I believe they are calling them on teh interwebz these days - especially if you were one of the people who asked these questions.
I kicked off 2008 with a series of posts about obscure musical technology, including a kind of DRM for vinyl and Dynaflex. However, it is this rummage around in the history of the vinyl pre-cursor to surround sound that has been the most popular of the series.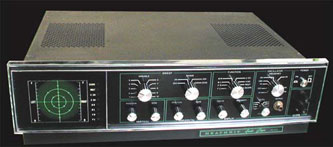 My series of articles during the summer about the politics and protests associated with the Olympic Games has proved to be very popular. The overall PDF version that gathers all the parts together has been downloaded hundreds of time, and I've had messages and queries about the articles from as far afield as Canada, Greece, the UK and Australia.
This particular item concentrated on the 1936 'Nazi' Olympics, an event which seems to inspire an enduring fascination, and whose torch relay ceremony remains today part of Olympic tradition.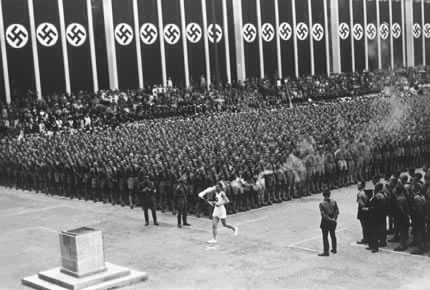 Google has a fine tradition of web-based April Fools jokes including a moon made of cheese and the legendary Google MentalPlex technology.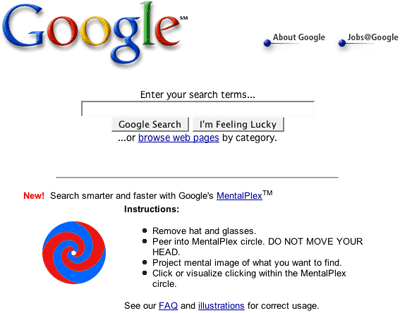 My article listing all the Google pranks I knew has become one of the leading resources on the topic. However, it seems that hardly anyone noticed that I published it on April 1st, and that one of the Google web hoaxes listed wasn't actually true...
Most of my commentary on life in Greece took place on the now defunct 'A lemon tree of our own' blog, but since it involved a British newspaper, this one ended up here.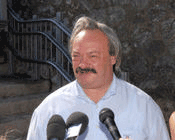 The Zahopoulos scandal was just one of a string to hit the ruling ΝΔ party whilst I lived in Greece. He was a minister for culture accused of corruption over EU funding, the hiring practices of his department, and failing to protect antiquities. He was having an affair with a junior member of staff, and when she tried to blackmail him, he jumped out of a window and tried to kill himself.
As far as I can tell the rest of the scandal played out in a typically Greek way - the only people to get into trouble were the woman he was sleeping with and the reporters who revealed the existence of the DVD of them having sex.
Zahopoulos himself faced no charges of impropriety.
No wonder the people have had enough of their corrupt 'body politic' and have been out on the streets of Athens for much of this month.
Another post from my series about Olympic dissent and protest, Munich 1972, like Atlanta in 1996, is when political protest turned into terrorism.
There is something deeply depressing about the story of this Olympics, which starts with the desire to host a games that will erase the memory of the 1936 'Nazi Olympics', and ends with the brutal murder of Israeli athletes who were simply there to represent their nation as sportsmen.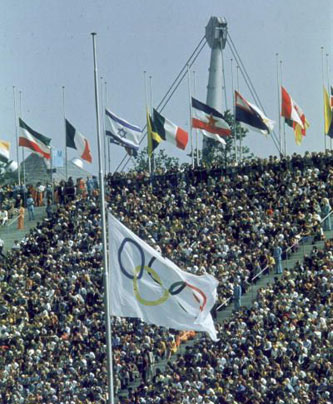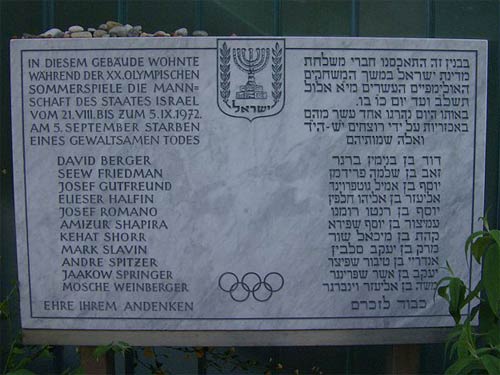 To this day there are many who think that the Olympic movement has never fully paid its respects to the innocent victims of the massacre.
After talking at the 2008 IA Summit in Miami about widgets, I had a bit of extra time to sight-see around a city that I mostly knew from playing Grand Theft Auto: Vice City. I had the opportunity to go on a walking tour of the city's amazing art-deco landmark buildings and learn a bit more about the history and development of Miami.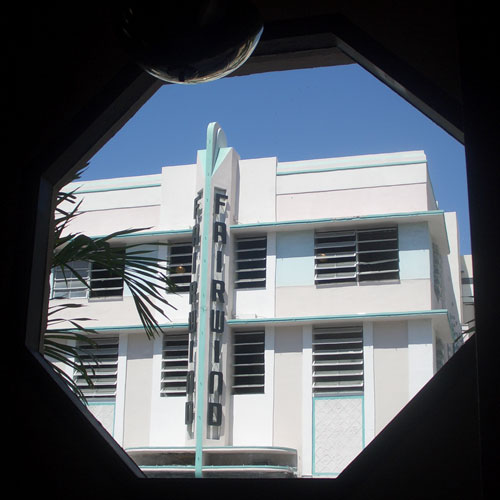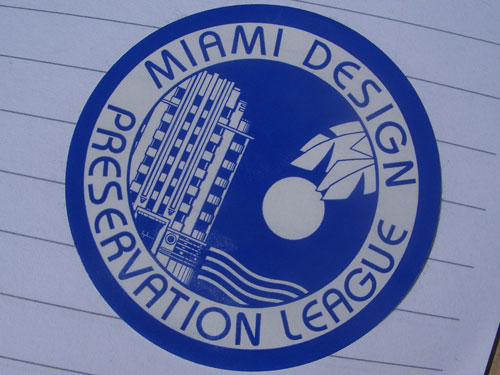 The opening post of this series looking at the similarities and differences between The Guardian "keyword" and BBC "topic" pages became popular on StumbleUpon, and so has received a steady stream of traffic throughout the year.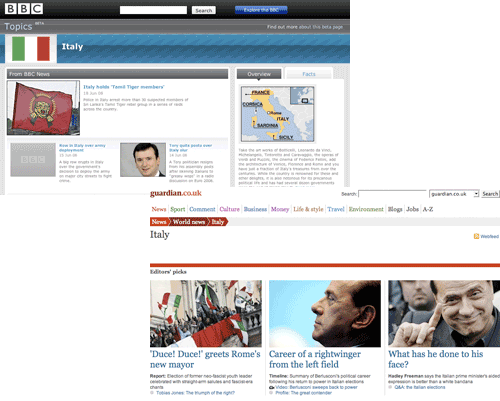 When I re-read these posts, I can't help thinking they would be a lot more interesting if I'd been able to write about all the extra stuff that I couldn't do because of various NDAs...
To date this has been the only 'interview piece' I've done on currybetdotnet. I jumped at the chance to do a phone interview with Paul Wilson of Big Finish Productions, who make officially licensed Doctor Who audio CDs and produce the range of "Eighth Doctor" stories starring Paul McGann for BBC Radio 7.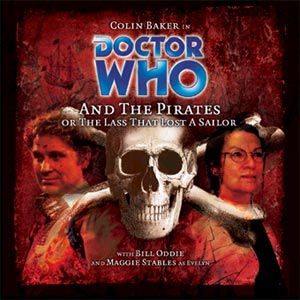 They've been hit by a double-whammy of 'real' Doctor Who being back on TV, and a breed of fan who takes pride in sharing Big Finish output on P2P sites, without regard for whether that financially endangers their continued production. This article discussed those issues, and provoked a bit of a backlash in some quarters.
One of the most boring print media memes of the last two years has been the "magic of the idiot lantern" story, whereby we repeatedly find out that the programmes we watch are not actually real life performed by tiny people who live in the back of our television sets.
Nigella summed it up best:
"I felt like saying, 'Listen, dingbats, viewers are not idiotic'. When I say on TV, 'This cake takes 20 minutes to bake' and then one minute later it's ready, what do they think I have done? Do they think I have some kind of Time Lord qualities?"
There is a world of difference between deliberate financial fraud, like that perpetrated by ITV with Ant'n'Dec, and pre-recording. And then there is supporting your spurious argument by quoting something from a message board as a 'complaint', when it is clearly a pullquote from a longer post where someone is being sarcastic.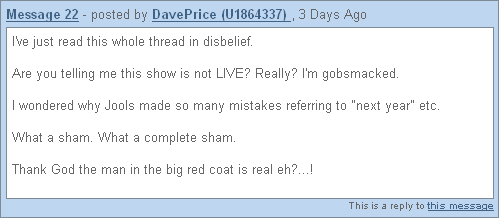 There are 133 comments on this post at the time of drafting this list.
This single article has been the bane of my comment moderation in 2008. It basically ranks highly for various combinations of search terms like 'where can I leave a really lame half-sentence comment to promote my website selling viagra with the keywords "britney spears nude wrestles with konnie huq and takes viagra whilst buying real estate and did I mention that georgina baillie and russell brand were naked in the background - online casino?"'.
The thing is, never mind the 100+ comments on it. I've not published something like 1,000 that were submitted that were even lamer. And it seems nobody has the wit to navigate away from that individual post and leave a comment on a post where the Googlejuice hasn't already been totally diluted.
Of all the rubbish spam posted there, this has been my favourite.

Sir, I beg to differ...
Next...
If it was a clip show, by now I would have wheeled out Stuart Maconie, Stewart Lee and my mate Stuart. But it isn't. So tomorrow it will just be me running through the top ten numerically popular articles on my blog from this year.