The Cybus Corporation on the web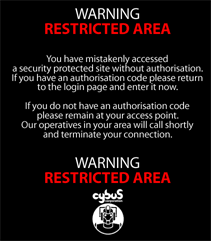 That is the warning you get exploring the navigation of a new website from the Cybus Corporation.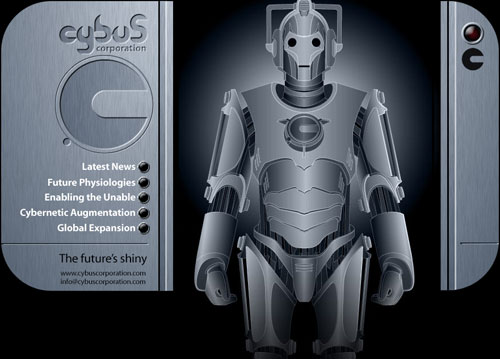 I can't believe the stuff on the web for the second series of Doctor Who is appearing so soon, in fact I don't even know how long this has been live. The Cybus Corporation site has a couple of pictures that haven't been available on the official site yet, include a group cyberman shot, and a cyberconversion.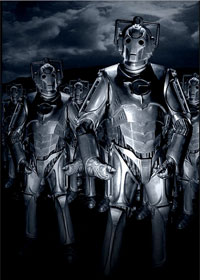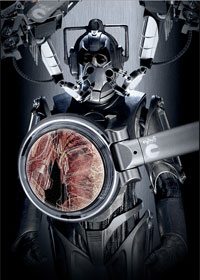 The text has also been done with a very faithful nod to continuity, referencing the locations for the 1988 story 'Silver Nemesis' and 1966 story 'The Tenth Planet'.
Cybus's greatest advances in the realm of bio-technology came in 1989, thanks in part to discoveries made at their aerospace division outside Windsor in the previous year, and at the corporation's Antarctic research station in 1986.
This whole Doctor Who revival thing is still putting a massive grin on my face.