Golden TV Moments vote - Carol Thatcher need not apply
So back to something I do know about, writing about voting on bbc.co.uk rather than being fooled into thinking fan-sites are some kind of semi-official bbc.co.uk offshoot.
My team have been collating the results for the TV Moments vote. Over the weekend the nominations for the months of November and December became available, as did the chance to vote for the one overall Golden Moment.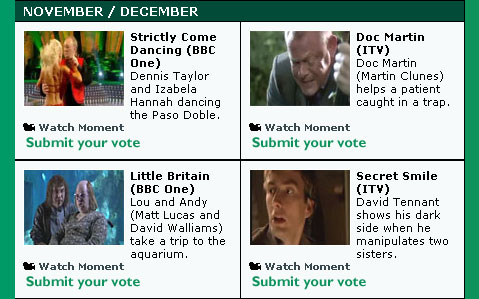 Sadly Carol Thatcher pissing was too late to feature in the nominations.