Everything 3D - UX Field Trip to Inition
Last night I went on a "UX Field Trip" to the studios of Inition - who specialise in all things 3D. We got to play with various set-ups, including a device that got heavier if you'd manipulated it to grab hold of a virtual object, and we got to mess around with some 3D virtual reality on an iPad.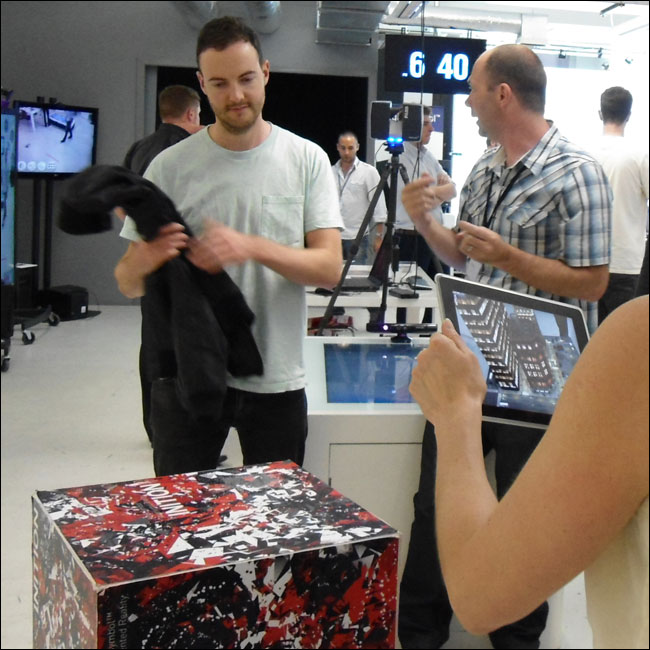 It takes a long time to "print" a 3D object, so we didn't get to see the printers in operation, but we got to handle quite a few objects that had been "printed". I have to say I felt somewhat like my two year old blurting out "How?" and "Why?" at random intervals as I tried to get to grips with the concept of printing objects with moving parts that require no assembly.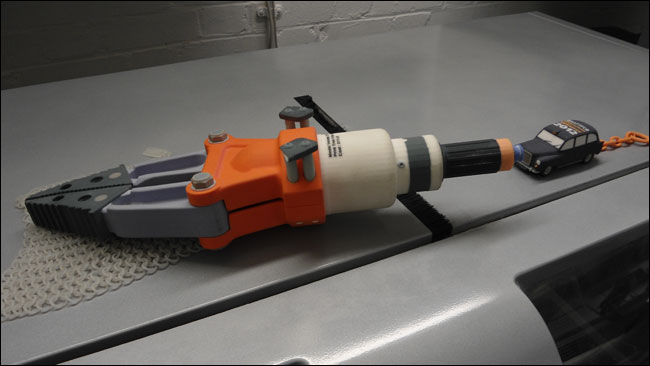 Another demo was a 360° laser scanner which took a detailed scan of everybody in the room, in 3D. It gives new meaning to the feeling of holding your stomach in as somebody takes a photograph. The technology is used, amongst other things, for scanning crash scenes, so that the forensic work on piecing together what happened can be done from the scan, and the actual physical debris cleared up faster.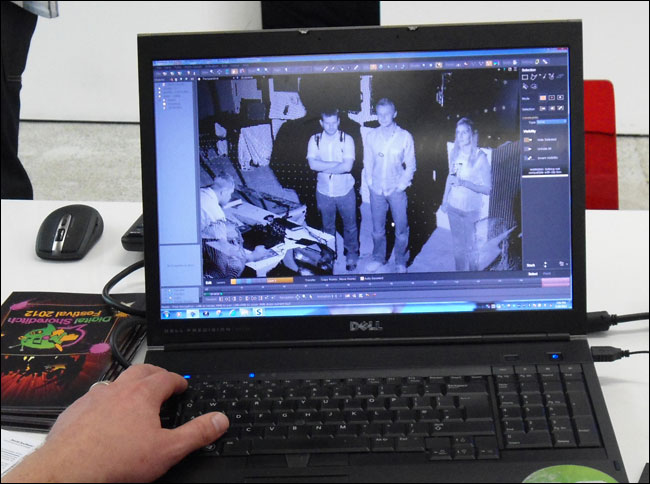 You can explore the image using software called Pointools. There is a free 21 day trial of the viewing software (Windows only it appears), and you are welcome to download the image file taken of us on the night - although it is understandably quite chunky at 20.1Mb. Although not quite as chunky as my tummy appears in it.
We also got to see 3D television that doesn't require glasses. I first saw this type of thing in 2007 - the Philips WOWvx system - and this technology appears to be getting better and better every time I see it.
Overall the trip reminded me of the amazing open days the BBC R&D department used to hold in Kingswood Warren. It was great fun, and I left feeling I'd accidentally stepped five years into the future. A massive 3D thank you to Alison Austin for organising it.
And as a retro bonus, Inition's reception has these old stereoscopic slides to play with whilst you are waiting...