Guardian 190 and digital permanence
I've written before about my interest in "digital permanence", and interest in how digital artifacts are preserved.
At the Guardian we've recently had an exhibition celebrating 190 Guardian moments in our 190 year history. Online this is represented by an interactive and a great series of blog posts that have originated from our research department.
In the physical exhibition though, there is a distinct contrast between the preserved full colour full-sized issues of the newspaper, and the tiny printed out version of the early Guardian digital offerings. "It is ironic that you have to print the website out" someone said to me at the weekend's Knight-Mozilla News Innovation Jam.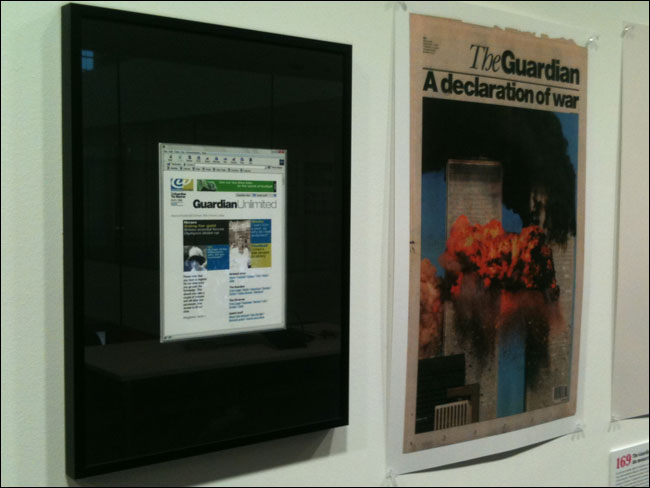 The Guardian 190 exhibition does also feature some living digital content. It showcases our Twitter replay interactive from last year's World Cup, and the video footage of Ian Tomlinson that was so instrumental in preventing a police cover-up of his death.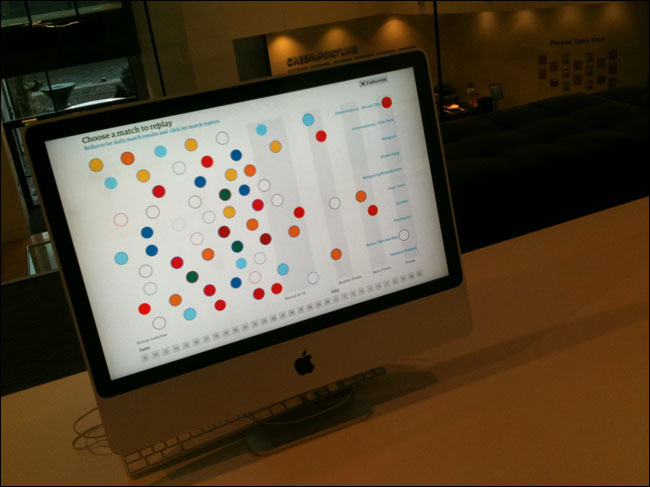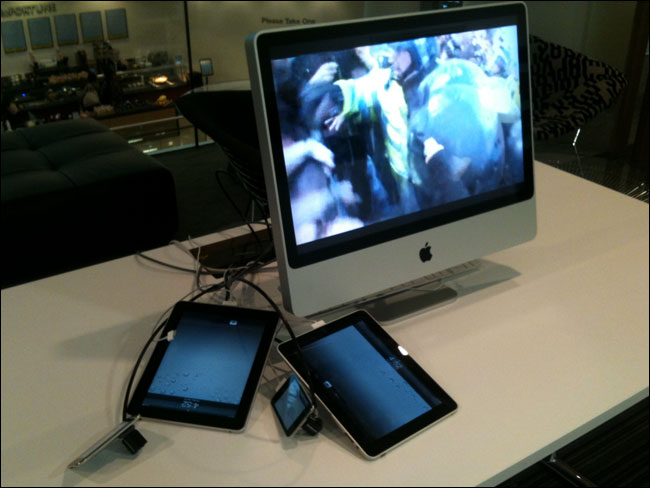 Also on display are an iPhone running our news app, and an iPad running Eyewitness. I wonder what chance those artifacts and services have of lasting until our 200th anniversary exhibition in 2021? I can't say I'm that confident that whoever curates that event will be able to lay their hands on the original 2009-2011 era source code of those apps, or devices with an operating system that will still run them.
Perhaps I'm worrying unduly. The other day on the web I was playing a simulation of the Nintendo Game & Watch game Donkey Kong Jr, and there are plenty of ZX Spectrum emulators out there and you can buy packs of games restored for the iPhone. You can even play with the Enigma machine on Facebook. Perhaps if digital things are good enough and wanted enough, people will find a way of preserving them?
See also: Preserving the Guardian's digital World Cup archives
The vandalism of the BBC's online history
The oldest content on the BBC's web servers
"People Don't Like Basements But Tapes Do" - A Tour of the BBC Film Archive at Windmill Road