No foreigners please, we're the Daily Express!
It is amazing how sometimes the mistakes we make in our web applications reveal a little bit about the things we don't care to notice as as organisation.
Take, for example, the registration process on the Daily Express website, which you need to go through to sign up for MyEXPRESS in order to comment.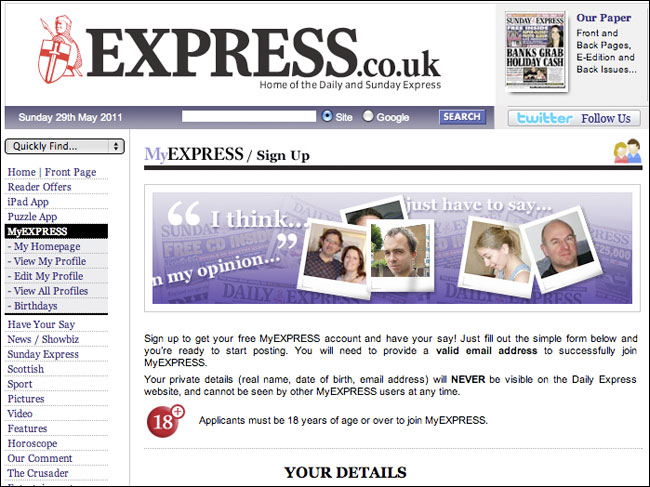 When you register, you get to pick from a lovely long detailed list of locations in the UK.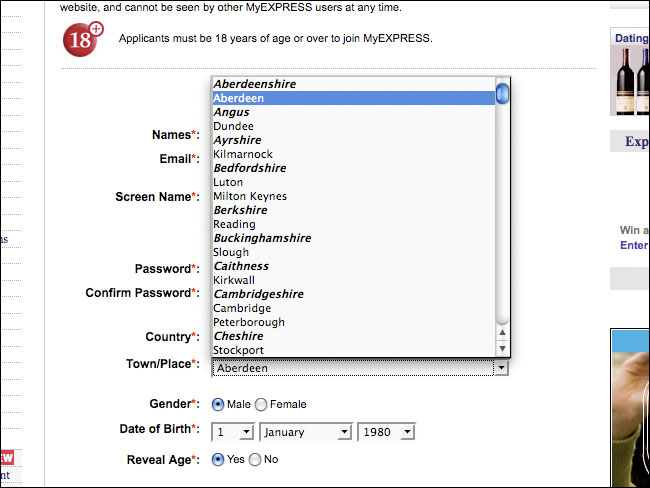 What you can't do, however, is choose to be from anywhere other than the UK. The drop-down menu to choose a country isn't populated. If they ever look at their sign-up metrics, nobody seems to have thought that a lack of overseas registrations indicated there was a problem.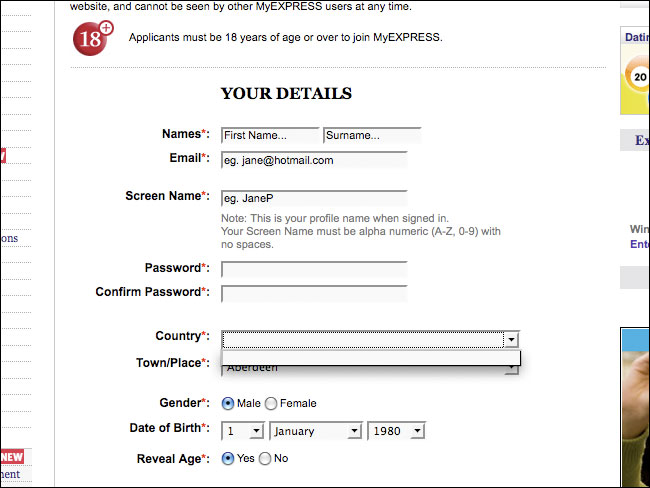 Good old Daily Express, eh? So xenophobic, you can't even register as a user from outside the UK...