However much James Murdoch wishes, the World Service made a BBC News website inevitable
James Murdoch's speech in Edinburgh, and a recent survey suggesting that more people favour advertising or subscription as a funding model rather than the Licence Fee, has continued scrutiny of the role of the BBC in the digital media landscape.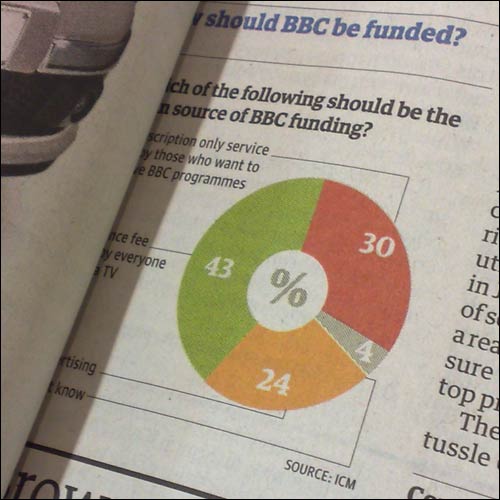 The ICM poll shows that whilst 43% of people think the Licence Fee is the best way of funding the BBC, 57% do not.
Murdoch described the BBC News website as 'dumping free, state-sponsored news on the market', and I do suspect that these days BBC News Online would never get permission to launch. Back in 1997 the issue seemed to be the BBC over-stretching itself to launch both a 24 hour news channel and a news website in the space of a few months.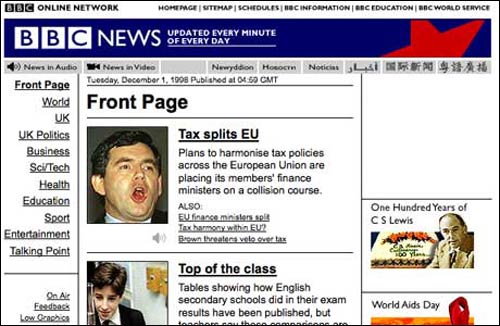 In 2009, trying to launch the service would involve a 'Public Value Test' and an examination of 'market impact'. Given the BBC Trust's record of stopping the BBC local video initiative, and even the cautious permission given to the iPlayer, which originally severely limited series stacking and banned bookmarking and series links, I can't see that "we'd like to start publishing an online newspaper" would pass muster.
I think there is actually another reason why it was inevitable that the BBC would have an online text-driven news service. It comes in the shape of the Foreign & Commonwealth Office funding of the World Service.
The FCO is extremely strategic about where it instructs the BBC to spend funds. You only have to witness the pruning of radio services aimed at Eastern Europe. They were yesterday's media for yesterday's war. Instead, with direct state aid, the BBC World Service is expanding into television in Arabic to battle for the hearts and minds of the Middle Eastern audience.
It seems to me, that regardless of whether the BBC had started an online news service in 1997 or not, at some point in the intervening 12 years the FCO would have wanted to see the BBC World Service use new media to get the message across - and an English language text-based website would have been the obvious avenue.
However delightful Murdoch might find the idea of the BBC news site being turned off, I can't see the mandarins of the Foreign office contemplating a world where there wasn't free British news from the BBC World Service being 'dumped' on the web.