UX London redux video: James Box on Wireframes 2.0 - part 5
This is the last video clip from James Box's "Wireframes 2.0" presentation at the UX London redux evening put on by the London IA group during August.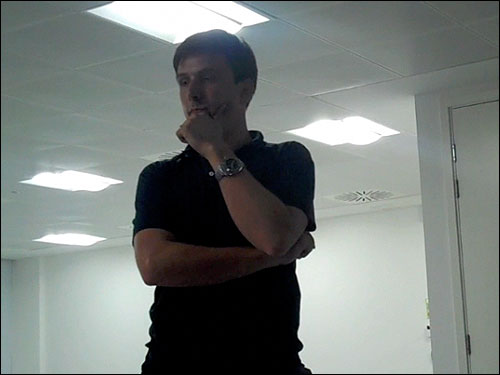 James Box on Wireframes 2.0
Following James' presentation there was a Q&A session. These excerpts show his responses to questions about getting clients to "sign-off" on interactive prototypes, and contributions to the debate from Jason Mesut and Andy Budd.
Next week I'll be posting some more video from the evening, continuing the theme of wireframes, sketching and prototyping that James talked about.