Guardian Open Platform powers the m.guardian.co.uk relaunch

by
Martin Belam
, 5 November 2010
Yesterday we unveiled a brand spanking new version of our m.guardian.co.uk mobile site. It was first launched back in March 2009.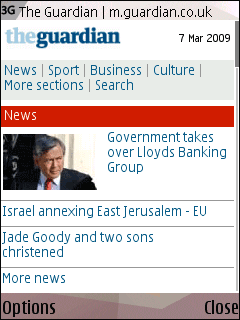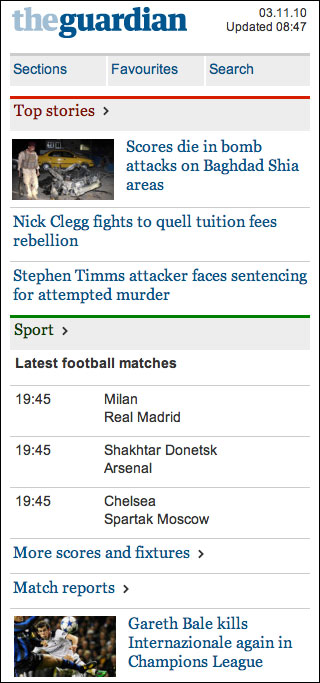 As well as a fresh look, there has been a significant change in the back-end. I blogged earlier in the week about Mike Bracken's presentation to the Gartner Symposium, where he talked about how the Open Platform saves us development costs. m.guardian is an example of just such a product, built off our content API.
The shift to using the API irons out some of the major frustrations with the previous incarnation of m.guardian.
The site had effectively been a re-skin of our RSS feeds. That meant that once articles were no longer available via RSS, they disappeared from view. It also meant that sometimes we tweeted links before the relevant RSS feed had been refreshed, so that when you tried to click on them on your mobile you'd get a message saying that the article wasn't available yet. Not a good user experience at all.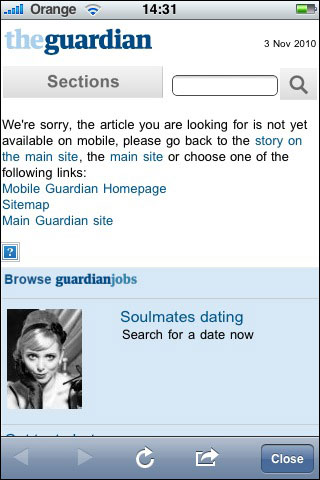 The other thing that the API gives us is better formatting on articles, complete with inline links, and a search facility that now covers all of the ten years or so of content in our database.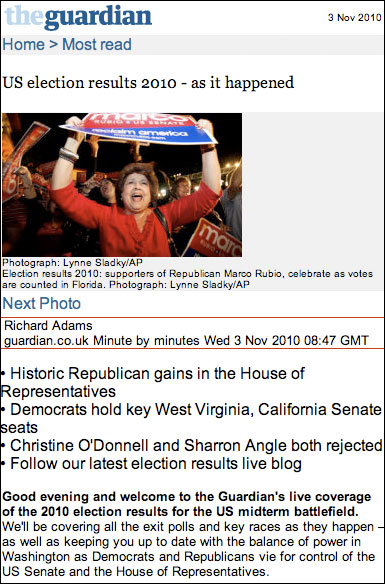 Earlier this week, for example, a vanity search for my contributions to m.guardian would turn up blank, as there was nothing in the current RSS feeds. With the API though, you can see that a full set of results featuring lots of articles I've authored or featured in are listed, and they are available in the mobile format, regardless of when they were published.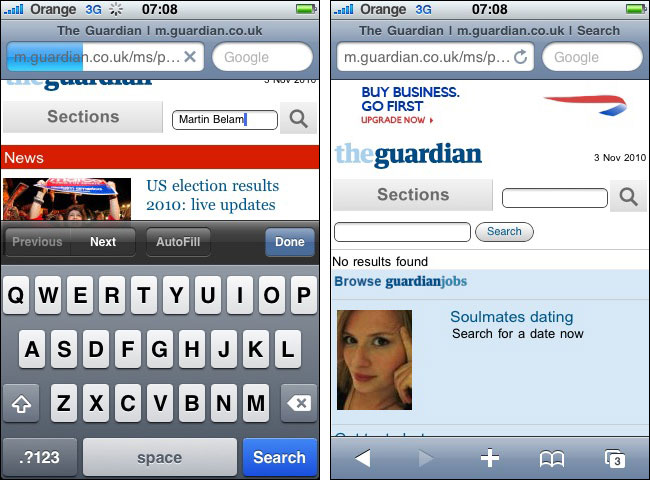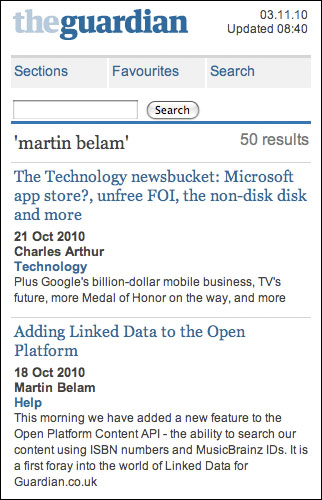 Finally, a new feature which I'm really pleased with is the ability to favourite sections. Even with modern touchscreen devices, navigating through the tiered hierarchy of a news site can be tedious, and so now by clicking a little star icon at section level users can create their own menu of shortcuts which they can access from any page.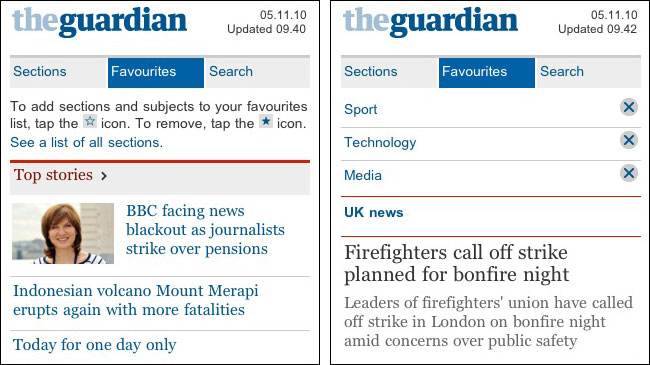 Guardian News & Media also took the opportunity of the m.guardian.co.uk launch to announce some upcoming changes to our iPhone app.