Notes from last night's Hacks/Hackers meet-up in London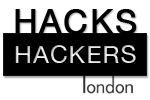 Last night I went to my first London Hacks/Hackers meet-up. Since I'm technically neither a hack nor a hacker, I was a little worried that I would be rumbled as an imposter and blackballed, but I think I got away with it. Jonathan Richards and Julian Burgess of The Times were presenting "The dos and don'ts of starting to code", and Chewy was presenting a wide range of products and tips from Google.
Here are the four key points that I was left thinking about this morning.
The environmental impact of Google Instant
There was inevitably a question for Chewy about Google Instant - but not perhaps the one you might have expected, about the implications for the SEO of headlines. Instead, quoting the apocryphal calculation that the energy consumption of a Google search is equivalent to boiling half a kettle, the question was about the environmental impact of Instant and all those extra searches. Chewy seemed to imply that Google's "green energy czar" wasn't unhappy with the service, and that the high levels of caching required to make the service work for the user also reduced how much load you'd expect the service to be generating.
Communities can be helpful
Jonathan Richards made the point that when you are first getting started with coding, there are loads of people out there willing to help you. He said it might give you an entirely different perspective of forums. It suddenly occurred to me that if you were a print focused journalist, whose only exposure to 'online community' was the sometimes toxic debate generated on news sites, you'd have a very warped perception of what online community is all about. Indeed, you might never have been part of a co-operative nurturing space like h2g2, and have very little concept that community on the web can be anything other than attrition.
Oh the jargon
With attendees ranging from experienced programmers to people looking to write their first "Hello world!", I was very conscious of the level of jargon involved in programming. Even the casual use of phrases like WYSIWYG or a reference to Stack Overflow could lead to a few puzzled looks. Organiser Jo Geary made a great point from the floor about Yahoo! Pipes which I hadn't considered before. As well as being useful in its own right, it exposes you to terms like regex, which are going to start cropping up as soon as you start having regular conversations with developers about how to get things done in code.
101 ways to circumvent corporate IT
One question that remains open for me is whether part of the rise of programmer-journalist hybrid is due to trying to find ways to circumvent restrictive IT policies and CMS systems. Julian made the point that getting something working on your own laptop and getting working on your mainstream news website is a whole different matter. At guardian.co.uk we have virtually no restrictions on which third party tools can be embedded in our pages, and our microapp framework makes it a lot easier to quickly integrate new services into the site than some other systems I've worked with. Other people aren't so lucky.
Next...
There are a couple of Hacks/Hackers events coming up away from London - in Birmingham on September 20th, Manchester on October 15th, and in Leeds on October 28th.
"Hacks/Hackers London: Notes from the talks" brings together notes from 16 talks, including those from Martin Rosenbaum, Stephen Grey, Alastair Dant, Scott Byrne-Fraser and Wendy Grossman. It looks at topics of interest to journalists and programers alike, including freedom of information, processing big data sets to tell stories, social activism hack camps, the future of interactive technologies, and using social media to cover your tracks - or uncover those of somebody else.
"Hacks/Hackers London: Notes from the talks" for Kindle is £1.14.