In praise of... newspaper website comments (slight return)
My post about feeling that I missed reader's comments when reading the print edition of newspapers was unexpectedly thrown back into the limelight last week when incoming Comment Is Free editor Natalie Hanman used it as the starting point for a blog post introducing herself to the CiF community.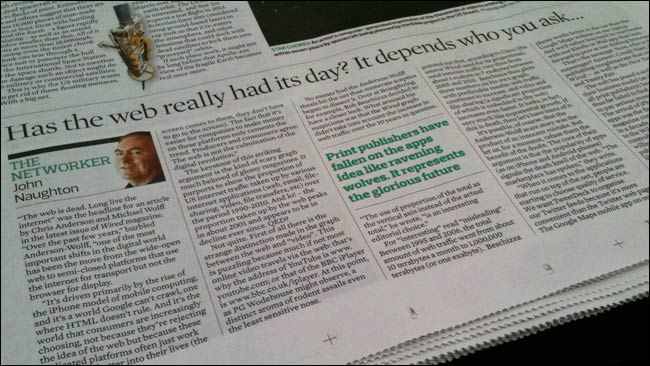 As part of it, she welcomed contributions from the audience on 'the future direction of the site', which, at the time of writing, had generated over 1,000 comments in response.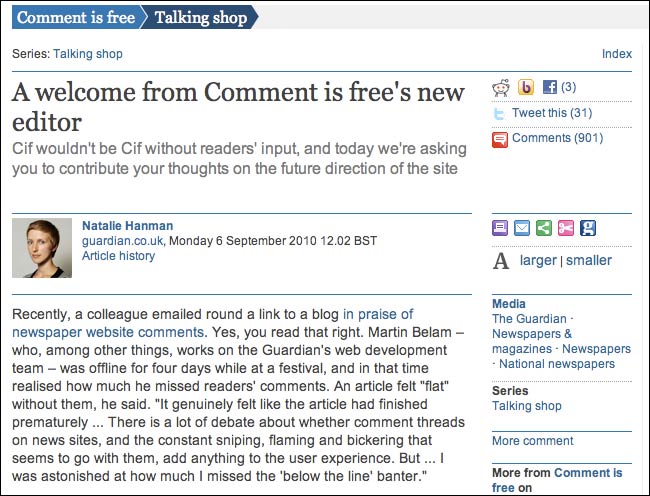 It has thrown up quite a few requests for new technical features on the site, but another continual theme throughout the thread has been about moderation. Many people want less of it:
"Oh and shorter leash on moderators please!!! They delete and remove everything and anything at whim!! Seriously!! There's no rhyme or reason to what is removed, I sometimes think that their remit is to dump anything that personally erk's them!" - wontonon
Although quite a few want more, even if sometimes for humourous reasons:
"Please can we have a much more aggressive moderation policy. I love how it irritates the internet nerd warrior brigade, sat at their keyboards in chain mail, wetting their pants everytime one of their posts gets zapped." - Cranston53
Obviously, with 1,000+ comments, there is a lot to pick through, but the discussion and ideas on display from Comment is Free users are well worth dipping into if you've ever run or been involved in managing a large scale community site online.