Lack of hyperlinks exposes the news industry's legacy workflow systems
Last week, spurred on by a Patrick Smith blog post about linking, I wrote about how guardian.co.uk includes external and internal links on our site, and made some points about the user experience of external links on a news website.
Part of the reason that there is still a debate is due to the newspaper industry's unique legacy production systems and workflows. If you are generating 'web first' copy that includes a reference to a website address, whilst using a web CMS, then it is obvious to hit the 'link' button and add some HTML code to the page. If, on the other hand, you are in the middle of a desktop publishing workflow, optimised for hitting print deadlines, adding that kind of additional hypertext metadata doesn't seem quite so urgent.
It is when that flat copy is then re-purposed for the web or for apps that it becomes apparent the links should be there, and we see plenty of examples of that happening on news sites.
During the first couple of days of The Times paywall, people noted London Underground blogger Annie Mole spreading a photograph of an article in the paper that mentioned her blog. There were plenty of jokes about how this was going to be how people 'shared links' in the brave new world.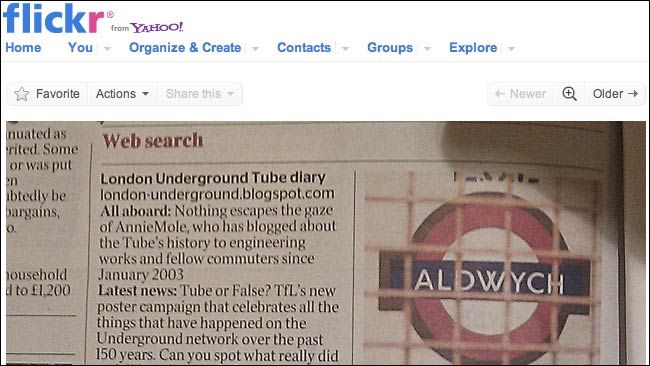 Even with access behind the paywall curtain though, a quick search for references to the Going Underground blog on the new Times site soon turned up articles specifically about links to websites, which did not include clickable hyperlinks.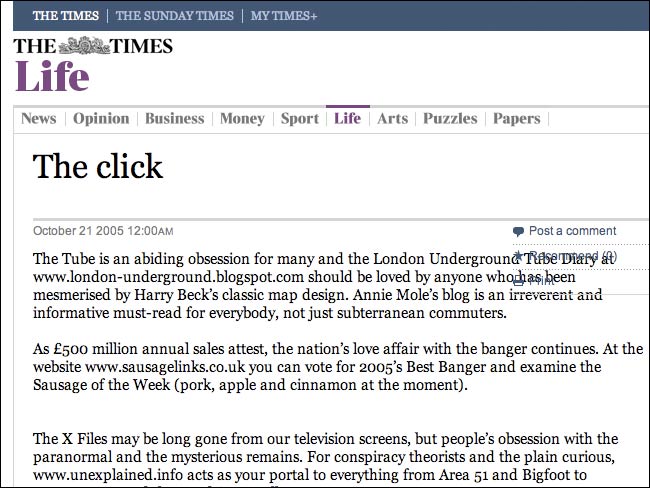 This example was first published in 2005, and you could be forgiven for thinking that in the intervening years, the age of crass shovelware had gone. Yet when I had my first look at news iPad apps I saw exactly the same phenomena on the New York Times app. Despite being re-purposed for a networked device, pieces that were specifically written about links to websites had the hyperlinks squeezed out of them during production.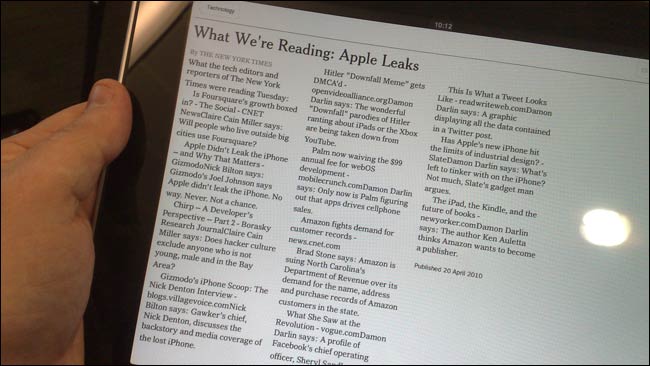 I've no doubt you could point to examples of unlinked web addresses buried in the copy of thousands of articles by hundreds of papers around the web. In fact, in order to avoid pot/kettle/stones/glass houses comments, I've already found three recent examples on guardian.co.uk of unlinked URLs featuring www in the body copy. [1/2/3]
How to solve this?
One way, of course, is to shift the workflow in all of our newsrooms to think hyperlinks and digital first.
And the other way?
Erm...