The Winter Olympics online review: Part 5 - Austrian coverage

Over the last few days I've been posting a review of online coverage of the Vancouver 2010 Winter Olympics, taking in interesting elements from papers in South Korea, Italy, France, Sweden, Germany and Switzerland along the way. In this post, I'm looking at some of the coverage that was in the online Austrian press.
Before the games began
I started my research for this series before the games started, looking at how online coverage was beginning to build up. In Austria, Kleine Zeitung has a special Olympics section prepared, along with several graphics charting the history of Austrian achievement at the Winter Olympics. These seemed to be re-purposed flat print graphics, rather than specific online interactives.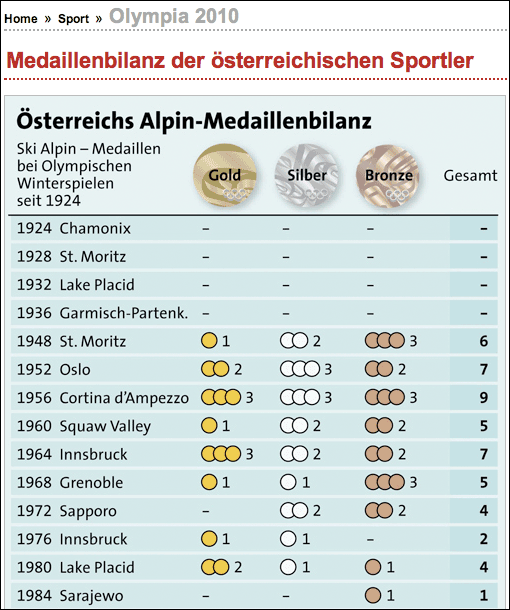 There was also the compulsory vote to ask readers how well they thought their nation was going to do in Vancouver.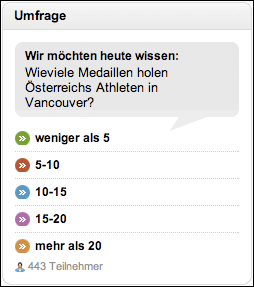 A couple of days before the start of the Olympics, Austria's biggest tabloid, Kronen Zeitung, didn't seem to have a lot of coverage online, although the John Terry sex scandal had managed to warrant a feature - chiefly I expect so they could use the headline 'Sex scandal'.

Kurier had a promo for their Olympic coverage on their homepage, and already had launched a combined ticker and Flash interactive.
As online news coverage matures, increasingly sites have an archive of material. Prior to the start of vancouver 2010, Der Standard's Olympic section had comprehensive links through to their coverage of the previous tournament in Torino, including individual sports results and the final medal table.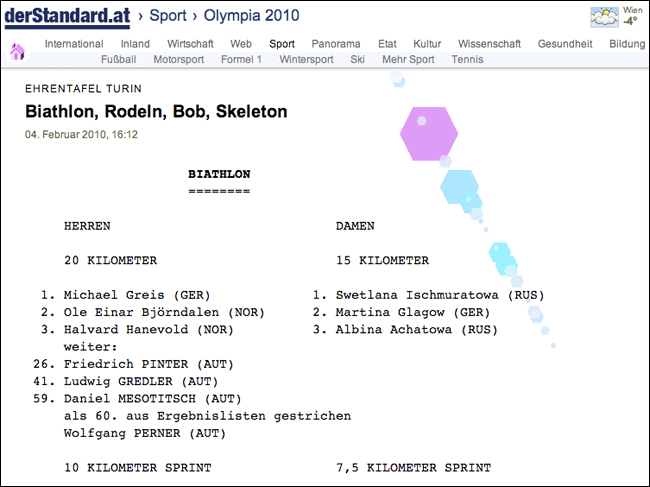 Die Presse had a homepage Olympic promo slot, leading through to their preview section, which included a detailed photo gallery of Austrian team members.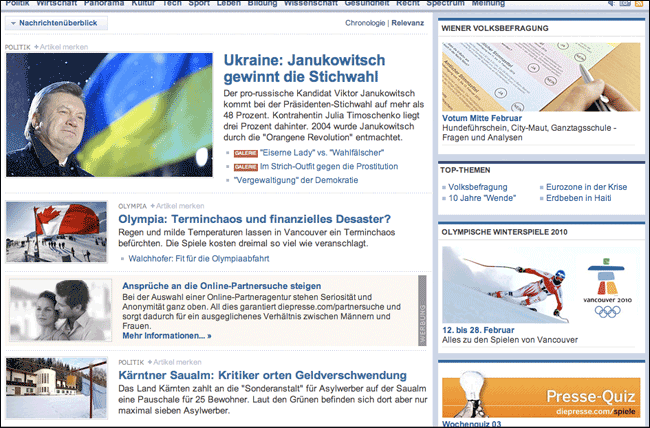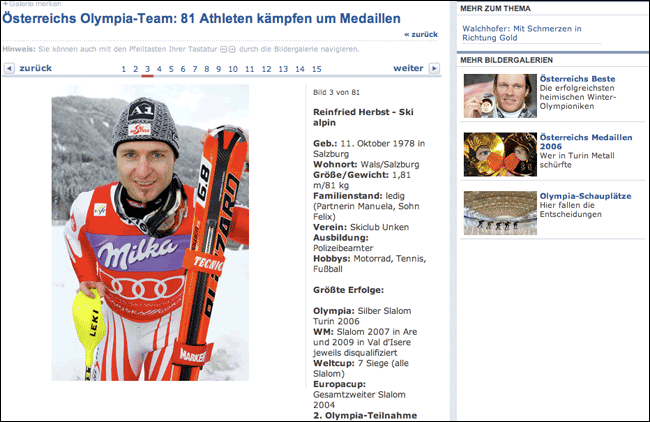 Next...
In the last part of this series, I'll be looking at some elements of Olympics coverage in online German and Canadian newspapers, and have a video overview of some of the features I've highlighted.