Stephen King 'Under The Dome' novel snippets invade the Internet

by
Martin Belam
, 21 October 2009
I've been quite intrigued by the promotional campaign for the new Stephen King novel, "Under the dome". The book has been broken into 5,196 pieces, and a game is running to try to piece them together.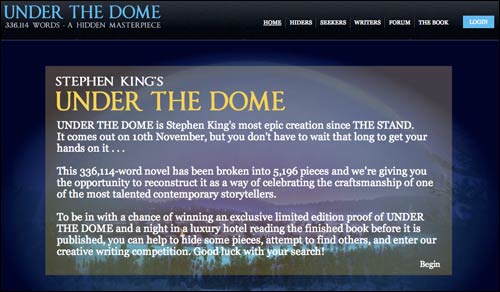 What I like about it is that the audience can either play as 'hiders' or 'seekers'. If you sign up to 'hide' a piece you get sent a chunk of text, and then need to leave clues on Twitter, Facebook or a map as to where it is hidden. The game suggests that pieces can be placed: 'in the sand on a beach, the frost of a car windscreen, in the code of a blog or hidden in a photo on Flickr or Facebook'.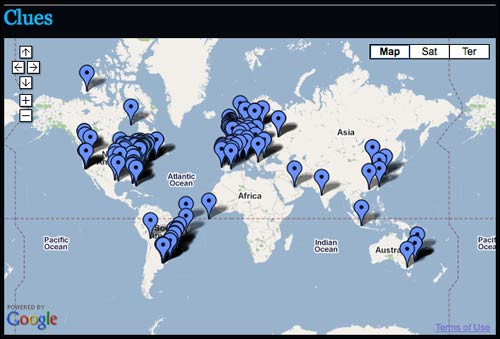 I think it is a really interesting idea. My initial misgiving was that 5,196 pieces is a huge number, which I'd suggest renders it virtually impossible for anyone to actually assemble the whole novel in time. However, once a piece is found by somebody, it is found for everybody, so it isn't like you have to find 5,000+ snippets yourself.
'Seekers' race to be the first to upload each individual snippet they've found, and the person who finds the most chunks of text wins a night in a hotel with the opportunity to read a proof of King's new novel prior to publication.