UX London redux video: Frances Eida on sketching
Update: I mentioned Frances Eida as an inspiration for my own sketching in my talk at EuroIA 2010 in Paris. The other sketchers I mentioned as inspiring were Eva-Lotta Lamm and Anna Lena Schiller.
I've been publishing a series of videos of the UX London redux evening put on in August by the London IA group. The last clip I posted was of Jane Austin and Chris Neale talking about sketching. This next excerpt features the third person from IG Index presenting during this section of the night, Frances Eida.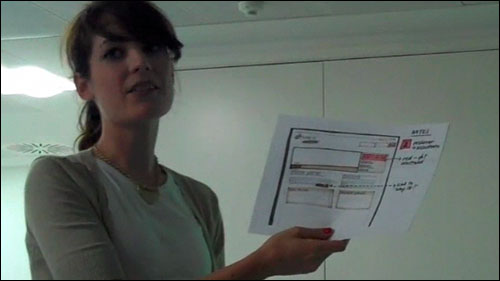 Frances Eida on sketching
In what she calls a 'redux of a redux', Frances Eida explains how she took the enthusiasm for sketching generated in the design team by attending UX London, and transformed it into a presentation for IG Index, explaining who should be sketching, when they should be sketching, and what they should be sketching. She gives some great tips for producing better sketches, with examples of how a bit of pre-planning a sketch can improve the results.
In the next set of clips I'll have the highlights of Chris Petzny introducing a redux version of Dan Saffer's UX London presentation, and video of Tom Coombs attempting to redux both Donna Spencer and Jared Spool in 15 minutes.