The tyranny of chronology: Part 6 - The video
Last week, the Media Standards Trust YouTube channel published the videos taken at the News Innovation Unconference hosted by NESTA. Amongst them were clips of me presenting 'The tyranny of chronology'.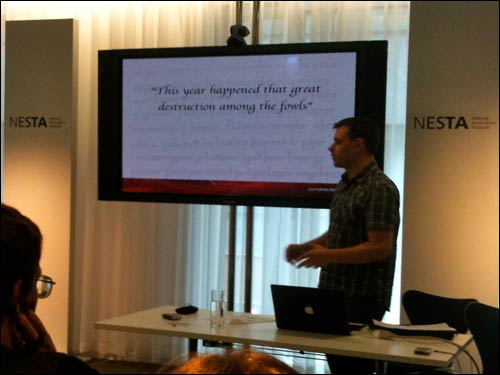 Photograph of Martin Belam at 'News Innovation' by Adam Tinworth
The first video clip covers parts 1, 2 and 3 of the written word version of the presentation.
The second part on YouTube includes parts 4 & 5 of the article.
The final part on YouTube covers the Q & A after I finished my prepared slides.