Imitation is the sincerest form of flattery

by
Martin Belam
, 30 July 2009
You might recall that a while ago I published a presentation called "Introducing Information Architecture at The Guardian", which I gave at the first London IA Mini Conference. In it I used different Star Wars Lego characters to represent the different disciplines in the business.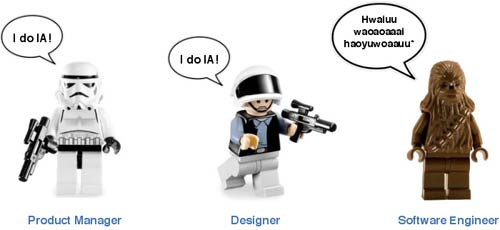 Here's me presenting it at Kings Place.
Well, even if you don't recall it, it seems that Bearing Partnership - "The leading Executive Search & Digital Recruitment specialists for Media and Ecommerce" - certainly do. At least judging by their usability, information architect and user experience recruitment page, anyway.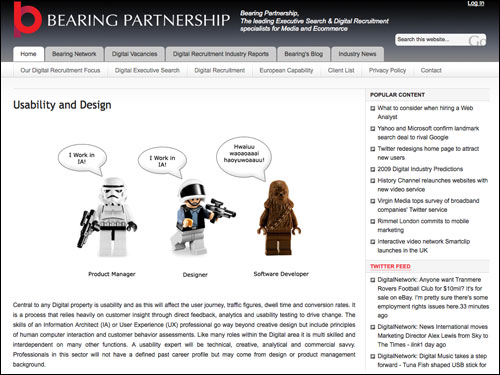 Updated - after some email conversation, I'm happy to say that Bearing Partnership have now credited their image to being 'inspired' by the original presentation.