"The look and the sound of The Voice" - Ultravox at The Roundhouse
It may seem to the casual observer, that, having recently seen The Cure and ABC, I'm trapped in a desperate mid-life crisis retro cycle of watching 80s bands live. I did nothing to dispel that illusion the other week by going to see Ultravox at Camden's Roundhouse.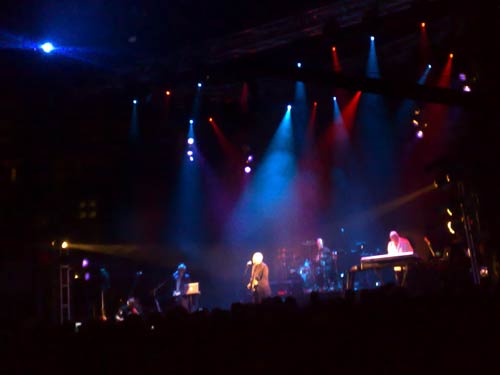 They were the first 'modern' band that I went to see live. In 1984 I wasn't old enough to go to a gig on my own, so one of my friends got tickets, and I went with him and his dad to see them at what was then probably still called the Hammersmith Odeon. The band were promoting their penultimate album, 'Lament'.
Most people - if they think of anything at all when they hear the name Ultravox - will think of 'Vienna', but in 1984, 'Dancing With Tears In My Eyes' was still able to peak at #3 in the UK singles chart.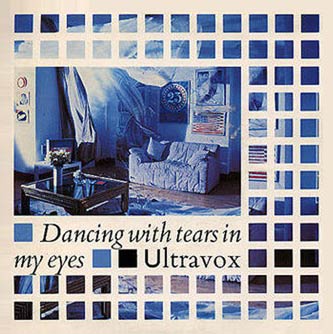 I also saw them a second time during the 80s, promoting their disastrous final 'U-Vox' album. The main thing that I remember about the gig firmly dates the experience. I found out that they were planning to play Wembley Arena via CEEFAX, which at that time was the finest source of up-to-date breaking music industry news available to man.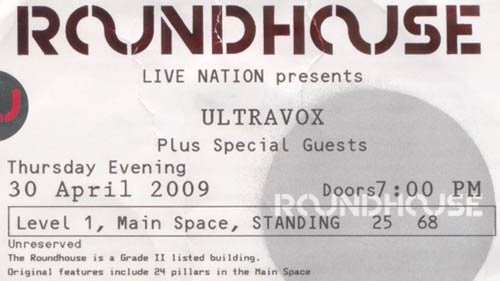 Ultravox are seldom cited as an influence these days, but according to a recent feature in Record Collector magazine about their reformation, they are responsible for one very irritating trend. Their 1984 Greatest Hits Collection was apparently the first to feature one brand new "specially recorded" track, released as a single to promote the compilation. Thankfully "Love's Great Adventure" didn't feature in the set-list...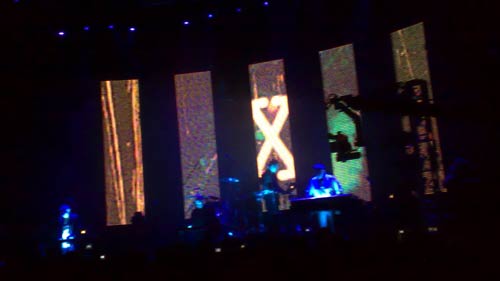 I couldn't fault the show to be honest. They played nearly everything from the 'Vienna' and 'Rage In Eden' albums, and then just the singles from 'Quartet' and 'Lament'. With the exception of omitting 'New Europeans' and 'Western Promise', it was exactly the set of the tracks I would have written down in advance as what I wanted to hear.
Next...
The next gig I'm going to is also firmly rooted in the past, but isn't just an 80s pop band. On May 17th I'll be back at the Roundhouse to see an evening being put together by ex-members of the BBC's Radiophonic Workshop.