The Hexenturm Files...coming to Radio 4
You might recall that 18 months ago I was living in Salzburg, Austria, whilst working with Sony. At the time the joint blog that my wife and I write about our travels was called 'Some Edelweiss Of Our Own' rather than 'A lemon tree of our own'.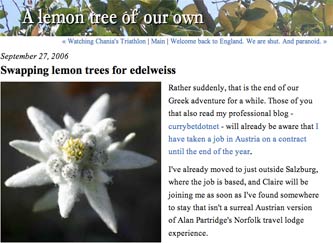 Whilst in Salzburg, my better half wrote a series of articles which she called 'The Hexenturm Files'. She had noticed a picture of a spooky old building in the laundry she used on Paris-Lodron Strasse. It was a black-and-white picture of a circular building with a weather-vane in the shape of a witch on it.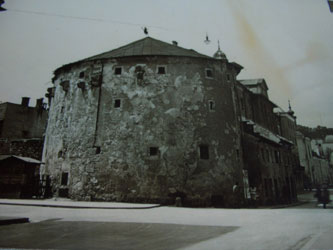 This was Salzburg's Hexenturm, or 'Witch Tower', and it had been a prison for those accused of witchcraft in the Middle Ages. She found a bit more out about it from the bookshop next to the laundry, which was named after the Hexenturm, was owned by someone with a fascination for the subject of witches and witch hunters, and had a replica of the old weather-vane hanging outside the shop.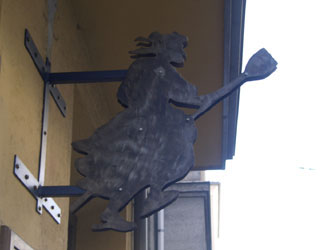 Claire eventually got to see the original sign on display in a castle.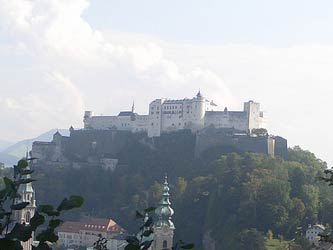 The Hexenturm was destroyed by bombing during the Second World War, but the battered and blackened weather-vane was salvaged and now hangs in the bottom of a locked filing cabinet stuck in a disused lavatory with a sign on the door saying "Beware of The Leopard" in an obscure corner of Festung Hohensalzburg.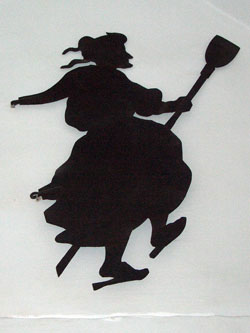 The Salzburg Hexenturm was also the setting for the The Zauberjäeckl trials, which is why I'm mentioning it. The Zauberjäeckl or "Magic Jack" trials were one of the last major witch trials on mainland Europe, and many of those found guilty of 'witchcraft' were children said to be under the spell of 'Jack'. 200 people were executed, up to a third of them boys between the ages of 12 to 16. This didn't really fit your profile of the average 'witch', but it did, it seems, manage to clear Salzburg's streets of a load of pickpockets and petty thieves. You can draw your own conclusions about the motives of Archbishop Max Gandolf.
Anyway, we recently got a mail from writer Charlie Boucher, to say that she had used some of the material from 'A lemon tree of our own' about the Hexenturm to assist her in the research she was doing for a play about the Zauberjäeckl trials. It is due to be broadcast on Radio 4 at 14:15 on November 5th. [1]
There is a Facebook event page for the play.

Do tune in...


[1] Curiously, it is being transmitted on Bonfire Night, rather than Halloween, which would seem to be more appropriate, but then, who knows what goes on in the mind of a radio scheduler? [Return to article]