No speedy way to a refund from See Tickets
Last week I was blogging about the difficulty of using Ticketmaster as an online agency to get tickets for Depeche Mode's 2009 tour. Presciently, Ian left a comment citing using See Tickets as a worse user experience. Joy of joys, I found out all about that this weekend.
Now, it isn't entirely the fault of See Tickets, but it is one of those cases that illustrates the awkward seams that can develop when new media and old media mix in service design.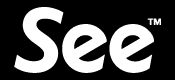 I went to Gelsenkirchen in Germany to see the climax of the FIM World Speedway Grand Prix series. The event was delicately poised with Jason Crump still having a mathematical chance of overhauling leader Nicki Pedersen, and I was looking forward to visitng the VELTINS arena, home of FC Shalke 04.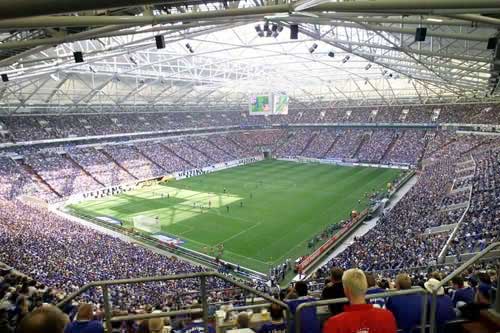 Unfortunately, the event had to be cancelled, as the temporary track assembled within the football stadium was not safe for the riders.
"We are very sorry for all the fans who have booked tickets and were looking forward to a great night of speedway. If there was any way we could have put this event on we would have, but the decision of the FIM Jury with regard to rider safety is paramount and we fully support this decision." - Paul Bellamy, Managing Director, BSI Speedway
I'd already arrived in Germany, and initially heard a rumour it was off in a bar whilst having lunch. I used the Internet on my trusty old Nokia 95 to confirm this was the case.
A couple of hours later I got an email from See Tickets informing me the event was cancelled, with details of how to obtain a refund, which I thought was an excellent bit of service design, and a really quick response from them. In fact, if the organisers of the Grand Prix had made the announcement sooner that the event was off, an email like that from See Tickets may well have prevented me getting on the plane, and saved me some spending money.
What wasn't so good was the system in place to claim the refund.
See Tickets have my email address - I know that because they emailed me to let me know the event was cancelled.
And they have my postal address - I know that because they posted the tickets to me.
And they have my payment card details - I know that because they took the money from my bank account to pay for the tickets.
But, in order to claim a refund, I have to physically post back the piece of paper that is the ticket to them. I also have to be able to prove that I have sent it to them, so they recommend I send it by 'a secure postal service', and I need to enclose a dead tree version of the email that they sent me.
"We're writing to let you know that 2008 FIM GERMAN SPEEDWAY GRAND PRIX at <SHOW.Gelsenkirchen,German on 11/10/2008 has been cancelled, and won't be rescheduled

Please return your 3 ticket(s) for a refund, along with a copy of this E-mail to See Tickets,Customer Services, Room 99, 4th Floor, Norfolk House, Upper Parliament Street, Nottingham NG1 2AB.

We strongly recommend that all tickets are returned by a secure postal service to ensure delivery."
Let's just run that through one more time. They know I bought a ticket online. They know the event was cancelled. But in order to obtain a refund for the money I have paid, I have to physically prove to them that I bought a ticket.
Bonkers.
Anyway, if anyone is hanging around Bydgoszcz in Poland with nothing to do tomorrow night, you could do worse than getting yourself along to the rescheduled finale.