Social media and TV news: Measuring social media success
Over the last week I've been publishing a series of articles looking at the social media performance of the websites belonging to some 24 hour news channels, including CNN, the BBC, Sky News, Al Jazeera, Russia Today, Euronews and France 24.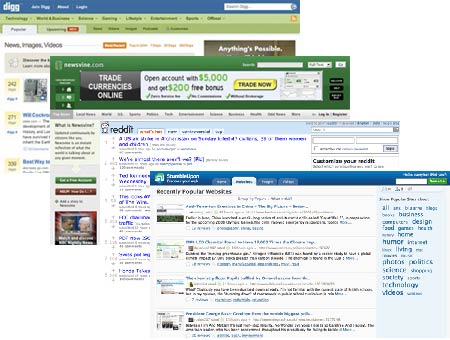 The results have been derived from a thirty day study I carried out in July and August 2008, taking half-hourly snapshots of Delicious, Digg, Fark, Mixx, Newsvine, Reddit, StumbleUpon and Yahoo! Buzz to look for prominent media URLs.

CNN and the BBC ahead of the pack
In this area CNN and the BBC towered over the other news sources. 377 CNN stories became popular on social bookmarking sites during my study. The BBC site offered 341 popular URLs. These URLs featured across all of the social media sites in the study, although no BBC content appeared on Yahoo! Buzz. This is most likely due to the fact that during the time I was collecting the data, Yahoo! Buzz was in a beta stage where it was only focussing on stories from the US media.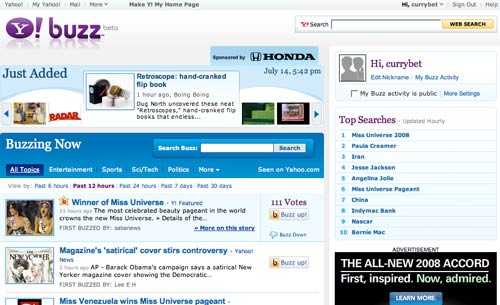 Modest success for Sky, Al Jazeera and Russia Today
The performance of Sky News, Al Jazeera and Russia Today was at a much lower level, with 11, 7 and 5 URLs respectively appearing in the study. Al Jazeera was most successful on Reddit, with popular URLs also featuring on Newsvine and Mixx. Russia Today's popular stories were all displayed on Reddit. Sky News appeared on a broader range of sites including Digg and Fark, and was most successful as a 'top seed' 7 times on Newsvine.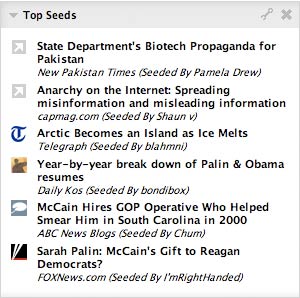 News TV on social media
This table illustrates where news TV station URLs appeared on social media websites between July 15th and August 14th 2008. It indicates both the number of links recorded as being popular on a service, and whether the website in question had sharing 'buttons' or icons for that service.
News TV on Social Media
Service
Delicious
24
9
Digg
39
74
1
Fark
53
62
2
Mixx
1
74
104
1
Newsvine
2
86
63
7
Reddit
4
45
23
5
StumbleUpon
20
4
Yahoo! Buzz
38
Total
7
341
377
0
0
5
11
Next...
I'm currently in Amsterdam for the Euro IA summit, but there will be more on currybetdotnet about social bookmarking and UK media sites over the coming weeks.