Postcard from Macau #3: An idiot's guide to Chinese piracy
I recently spent three weeks visiting Macau, the former Portuguese territory on the south coast of China. As a former colony like Hong Kong, it is now a 'Special Administrative Region'. This post is one of a series looking at aspects of information design, user experience, internet use and journalism that interested me when I was there.
The south-east Asian region has long been reputed as a hotbed of CD and DVD piracy. I saw many stores selling 'suspect' DVDs, or interesting variations on commercially available CDs. I was intrigued, for example, by a double-CD edition of the 'Best of Depeche Mode'. In China, disc 2 featured some of their massive hits, like 'I Still Haven't Found What I'm Looking For' and 'With Or Without You'. Yes, you've read that correctly!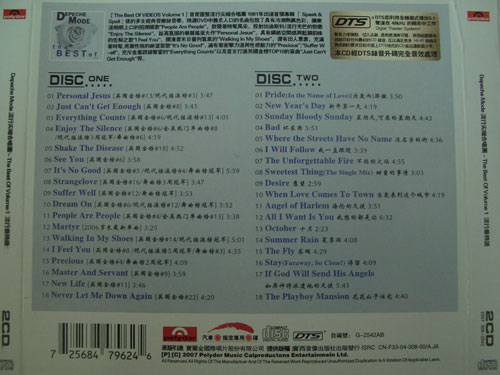 Around the corner from where I was staying, I spotted a shop which featured some small A5 sized software handbooks. I guess they were the Chinese equivalent of '<$software> for Dummies'. The one that caught my eye was about 'BT and P2P'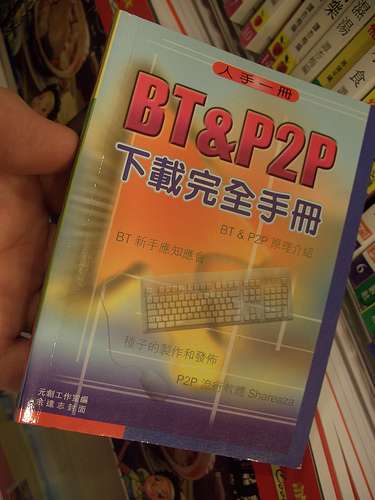 Retailing at HK$20 (about £1.33), the book carefully explained how to install BitSpirit, BitComet, eDonkey and eMule amongst others. The fact that most of these instructions seemed to consist of 'Go to this website, download this file, click OK a few times' hadn't stopped them turning the book into a commercial proposition!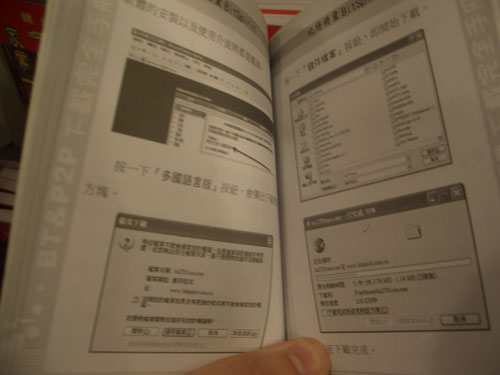 All of which seemed a little unnecessary, as every internet cafe we passed seemed to be advertising 'cheap as chips' pirate copies of downloads of music, movies and games as part of the service anyway.