Postcard from Macau #2: Measuring customer satisfaction at the Chinese border
I recently spent three weeks visiting Macau, the former Portuguese territory on the south coast of China. As a former colony like Hong Kong, it is now a 'Special Administrative Region'. This post is one of a series looking at aspects of information design, user experience, internet use and journalism that interested me when I was there.
During my stay in Macau I made a day trip into China proper. Macau is a 'Special Administrative Region' as part of China's 'One country, two systems' approach to the colonial outposts it reacquired in the late 90s. That means the trip requires a visa. An application has to be made at least a day in advance, and for a group of three or more it costs 15 Pataca, equivalent to about a pound.
The border with China is on more of an industrial scale than I expected. It dwarfs the old Portuguese gate monument that marked the end of the territory the Portuguese officially ruled from 1887. You can see the change from this old postcard to the contemporary view.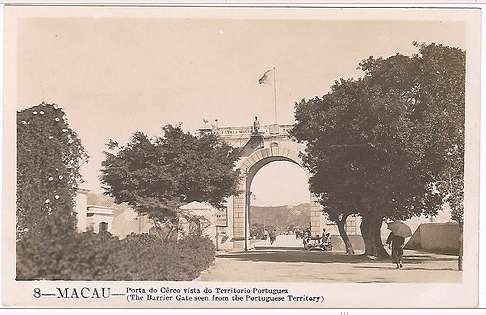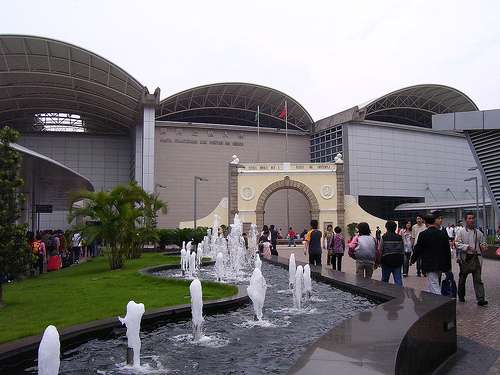 I've been through some quite intimidating border crossings in my time - Russia during the 1980s, entering Serbia on an overnight train and travelling through Bosnia and Croatia by coach. I rather expected the Chinese border crossing to be the same. In fact it wasn't like that at all, and had some rather interesting information design and customer interaction elements.
When leaving China, there are a large number of electronic screens giving real-time data about the status of the crossing. A visitor count shows how many people have passed through. An infographic shows the flow of people throughout the day in the form of a graph, allowing visitors to understand when the busy periods are for traversing the border.
There is also a display illustrating the level of 'customer satisfaction' with the border officials. At each booth there is an electronic keypad, and after your passport has been processed, you have the opportunity to vote for your level of satisfaction with the transaction. Options are 'Greatly satisfied', 'Satisfied', 'Dissatisfied' and 'Poor customer service'.
Mind you, in my opinion, it would take a brave soul to press the 'Poor customer service' button. Especially if they had jut endured a hard time from the Chinese border police as they were trying to leave the country!
As a sensitive area, photography was, of course forbidden. However, I spotted these pictures posted on Flickr of the Chinese side of the border post. You can just about see some of the electronic signs in the backgrounds.