Top 100 UK Blog RSS feeds and OPML file
I've never been a big fan of long numbered league tables of bloggers whose main purpose is link-bait, or of using things like Alexa for measuring site popularity with any kind of granular accur...Oh, what's that you say...I'm in this list?
[Changes tune]
I was fascinated this week to see Blogstorm publish a list of "Top 100 UK blogs" which included currybetdotnet
I found myself nestling just below the Biased BBC blog in the list, and slightly above Boris Johnson. I'm guessing that they excluded on purpose any blogs from the mainstream press, as otherwise, judging from the subscriber figures I've written about previously, I would have expected The Guardian's Technology Blog to feature. And I'm in agreement with Rhys that the omission of Diamond Geezer is also curious.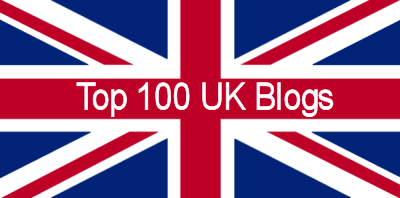 The Blogstorm article simply linked to the front pages of these blogs, which rather missed out on the potential for their list to show me things worth subscribing to in my feed reader of choice, so I've quickly whipped together a list of the RSS feeds of the 100 blogs in the list, along with an OPML file of them all.
(The original list is dynamic, though, so a few of the places may have swapped around and some of the blogs might have changed since I first made this list)
RSS feeds for the Top 100 Blogs (according to Blogstorm)
Given that the list covers a diverse range of topics and interests, I'm not sure how useful it would be to subscribe to them all at once in a job lot, but nevertheless, here is the OPML file.

Top 100 UK Blog RSS feeds