Sony launches a new version of the Connect store in Europe
Last week Sony launched a new version of their European online download music store - Sony Connect.
It is the first deployment of a project since I joined the company, although I didn't have anything to do with it up until the very end, when I was involved in some last minute user experience snagging.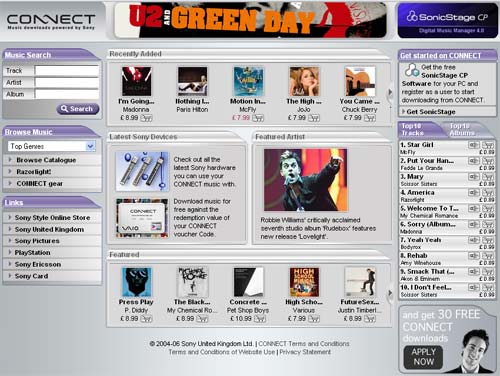 I understand that a common misconception amongst users is that they think a Sony music store will only have available tracks from Sony Music. This isn't in fact true of Connect, which carries tracks from the majority of the bigger labels.
The Sony Connect store is split into three areas of operation, Japan, the U.S., and Europe, so if you are outside of Europe you'll need to use the specific URL http://www.connect-europe.com - http://www.sony.com/connect redirects to the American store, and I have to confess that I don't even know the address of the Japanese version. This is what the U.S.A. version of Sony Connect looks like.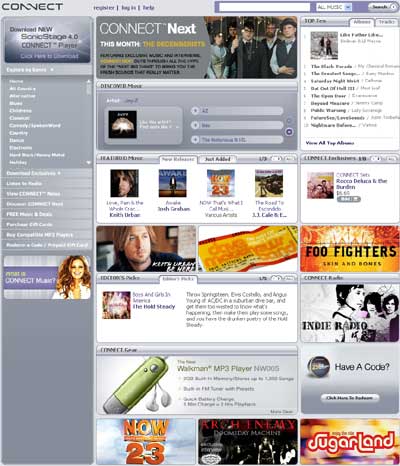 Whereas the U.S.A. and Japanese stores are able to operate as one unified market, due to the diverse rights and royalty arrangements amongst record companies in Europe, the store has different versions for each major European territory, and is not available in some countries at all.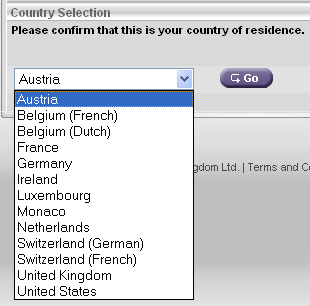 If you do want to have a look around it, then I'm afraid it is available for Internet Explorer users only.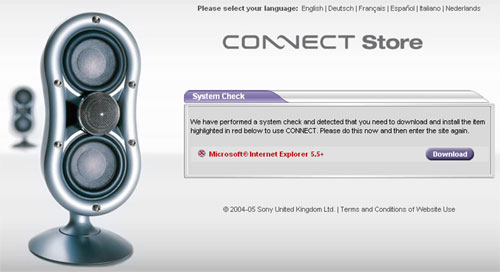 This is because, rather like Apple's music store which requires a user to have their iTunes software installed on the users machine, to buy music from the Connect store you need to be using Sony's SonicStage software to manage your downloads.
Having Internet Explorer installed is an essential system requirement for SonicStage - hence users being encouraged to stick to IE to peruse the web version of the content, rather than use other browsers.
Actually, providing you have a URL at album, artist or genre level, you can have a poke around using something other than Internet Explorer, although there is no guarantee how well the site will work or render.
The required SonicStage software comes packaged with all of Sony's digital Walkman products, as well as with their CD Walkmans with ATRAC compatability. Whilst it is relatively low profile in Europe - outside those with portable Sony music hardware - it is apparently very successful in the Japanese market - even spawning a wiki dedicated to it.
Here is how the new version of the store looks embedded in the SonicStage player