Absolutely my favourite robot when I was a child was Doctor Who's faithful dog, the puntastic K9. And today the BBC confirmed his much rumoured return for the forthcoming second season of the revived show.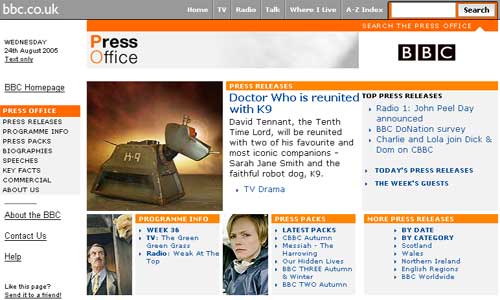 In an episode with Sarah Jane-Smith. Which also features Anthony Head. I think all my Christmasses have come at once.
Actually, he secretly made a return within the corporation the last time that the BBC's intranet homepage was redesigned, where he happily sits atop the Technology section of the browse menu.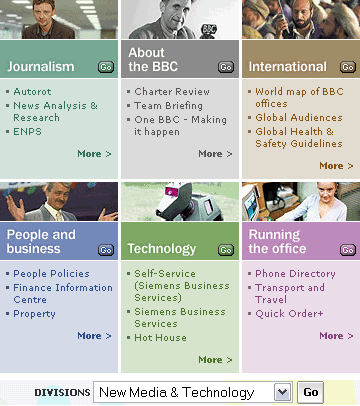 One thing that won't be making a return though is my own faithful Lego reproduction of K9 that trundled beside me for a good two years during the seventies - my Lego is now either all in a bag in my parents loft, or round my sister's house waiting for her son to grow up enough to start building with it rather than sticking it up his nose. Though it might finally be time to purchase a K9 t-shirt
<ADDED> It even made the front page of the BBC News site.

</ADDED>