The Beatles on iTunes? (slight return)
As everyone is speculating again about The Beatles and iTunes, I thought it might be worth pointing people to three blog posts from the currybetdotnet archives...
It was twenty years ago today...The Beatles CD reissues from 1987. Whenever people talk about the Beatles entering the digital market, you'll always get someone who predicts that under the new chart rules, the top 100 the following week will be chock-full of Beatles tracks and set some kind of new world record. Times have changed though. Firstly, I reckon they'll struggle to outperform the cast of Glee. And secondly, evidence from the first time The Beatles did a big digital reissue programme, when the albums came to CD, shows that they didn't perform that well in the charts. This blog post from 2007 looks back at those reissues.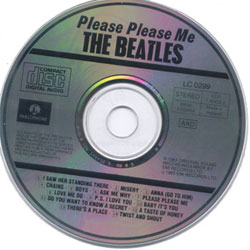 Beatles digital downloads facing a ticking copyright time-bomb. In February 2007, one of several occassions when the band and the company appeared to ditch their legal battle of the Apple trademark, speculation was again rife that Beatles tunes would swiftly be making their way into the digital store. They have less and less time to do it. Unless legislation changes the length of time that recorded sound stays in copyright, the earliest Beatles recordings will become public domain in 2013.
And we've been down this long and winding road before for sure - back in June 2007 everybody, including me, was absolutely certain that the 40th anniversary of the release of Sgt. Pepper would see the digital Beatles catalogue released. And all we got was this lousy t-shirt and microsite...