Behind the scenes at the BBC Archive
There has been lots of attention on the BBC's archive over the last week or so with a flurry of blog posts from the Corporation looking at the importance of putting historically important material online, the huge size of the collection and the challenge of preserving the material.
Jemima Kiss took a tour around the facility at Windmill Road for last week's Guardian Tech Weekly podcast, talking to Richard Wright, Adrian Williams and Roly Keating.
With all that interest, it seems churlish not to plug my own archive material on the topic. In 2005 I took a tour of the facility, and blogged it as "People Don't Like Basements But Tapes Do" - A Tour of the BBC Film Archive at Windmill Road.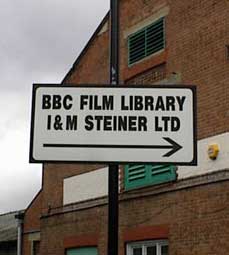 On that occasion, even though I was BBC staff at the time, I wasn't able to take any photographs inside the building. You can, though, get a look at the place in this video tour that the BBC has placed on YouTube.