Thank you - currybetdotnet survey results
I wanted to thank everyone who took part in my recent survey about the blog. I had nearly 100 responses, over half of which were from people who said they had read the blog for two years or more. The bottom line was that most of you enjoyed most things most of the time. Only my infrequent and incongruent write-ups of ghost walks proved really unpopular.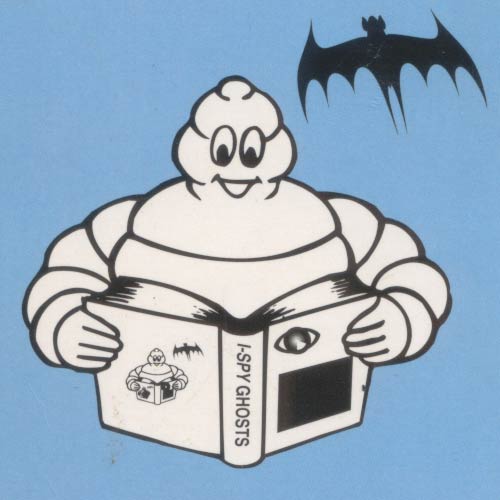 Video and the linklog entries were the Marmite issues. The majority of people who had watched the recent videos I'd embedded in the blog had found them interesting or useful, but a significant number of people pointed out that they couldn't watch them because they accessed the blog at work, which was something I have to say that I hadn't considered.
The Delicious links were variously described as both 'essential' and 'sucky'. About half of you find them useful. If you are one of those people who consume the site via RSS, and dislike the regular linklog postings, then, as a result of the survey, I've put together a new RSS feed which will exclude the automatic Delicious postings.

currybetdotnet feed without linklog
I was hoping that asking which categories people found useful would allow me to cut down on what I write about, but interest was pretty evenly spread. There was by far the most interest in me writing about my work at The Guardian, providing commentary on the UK media industry, and pointing at things done badly on the Internet and saying "That's rubbish". Only local stuff about Walthamstow (or previously Muswell Hill, Greece & Austria), interviews and ghost walks interested less than 40% of the people who took the survey. One person prompted me that 'public transport' should also have been a category in that list, and I also missed out 'any excuse to mention Doctor Who'.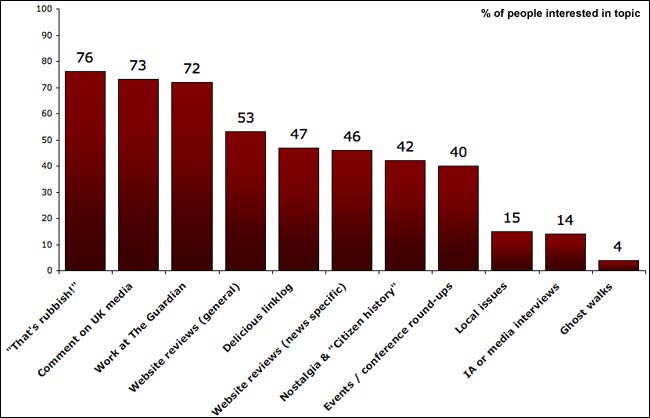 So I expect it will be mostly 'as you were', with maybe a little less enthusiasm for video content and interviews, and an attempt to reduce the reflex to think "Oh, that's interesting, I must take a screengrab and blog that immediately".
Thankfully nobody passed on any personally identifiable data, so I don't have to register as an 'Über-Data Controller' for the purposes of the DPA, but - and I'm looking at you Uncle Wilco - asking for more coverage of sheds was a bit of a giveaway...