Guess which Jan Moir article is missing from the Daily Mail's search results?
Funny old world, the Internet, eh? If you search the Daily Mail website today for the most recent articles by or about Jan Moir, there seems to be one missing. I wonder if you can guess which one it is?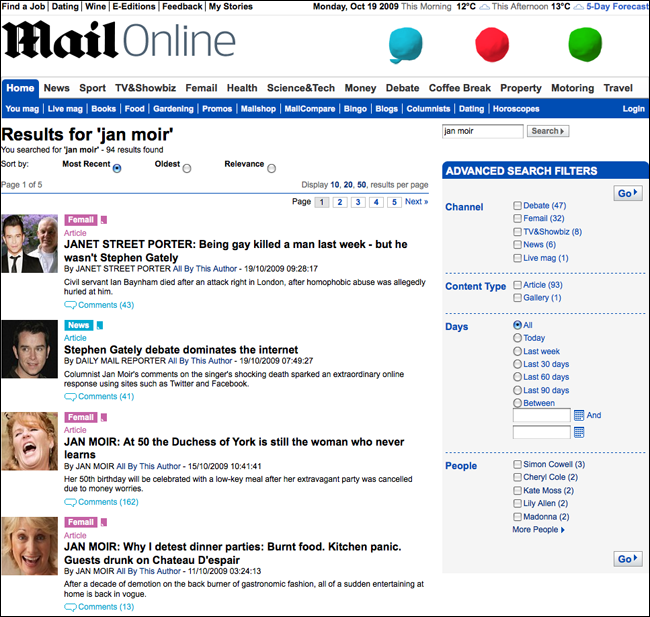 I think it must just be one of those weird coincidences that looks more suspicious than it is when your site is under intense scrutiny on the web. If you click the 'All by this author' link the notorious Stephen Gately article appears, so it hasn't been removed from the index. It looks to be the only web version of one of her columns which doesn't have a headline preceded by "JAN MOIR", which is perhaps why it isn't listed when you search for her name. Maybe that happened when the original online headline was hastily revised on Friday?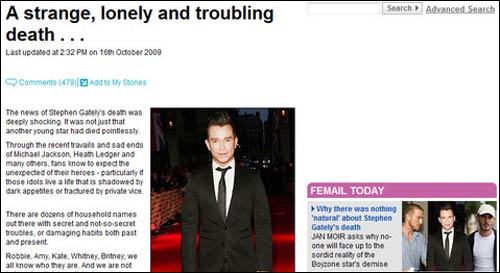 You might also be interested in:
Has Jan Moir hastened changes to the way the PCC handles 3rd party complaints? - October 2009
Why the PCC is broken - a case study in trying to complain - February 2009