The romance of print as a historical memento
I can usually be found on here trumpeting the superiority of all things digital over all things old and analogue, but sometimes there are sentimental things where new media frankly just doesn't cut it.
Last week, when my daughter was born, I thought I'd buy a copy of a newspaper to keep for her as a memento of her birthday. Not only might there still be interest in some of the stories that were being reported that day - she'll be over 40 when the carbon emission measures in the main story come into effect - but there is also the fact that when she was born, her dad was working for The Guardian.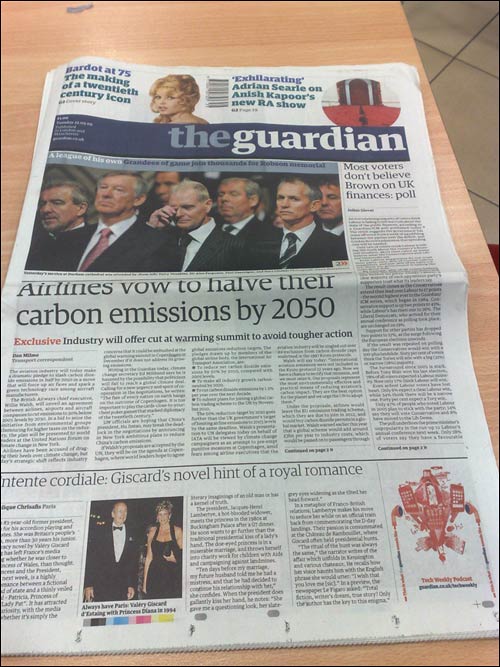 Of course, I could have printed out some of the pages of the website where I've actually had some impact, but somehow, that just doesn't seem as tangible a historical keepsake for the future...