A last visit to Walthamstow's Greyhound Stadium
When we were recently in London I paid a final visit to Walthamstow's Greyhound Stadium. After 75 years in the greyhound racing business, it will be closing its doors for the final time later this year, awaiting redevelopment as a new housing estate. Even a visit from Boris during his Mayoral campaign couldn't save it.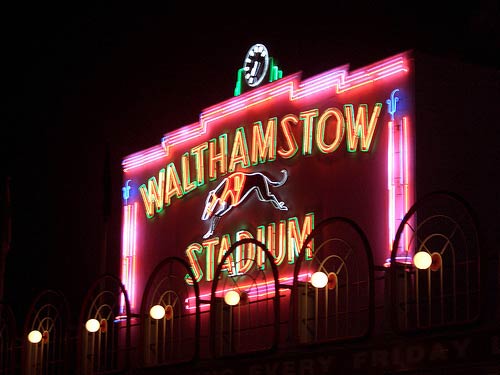 Just a few years ago the British Greyhound Racing Board declared Walthamstow dogs to be their 'Racecourse of the Millennium'. It hasn't even lasted one decade into the new century.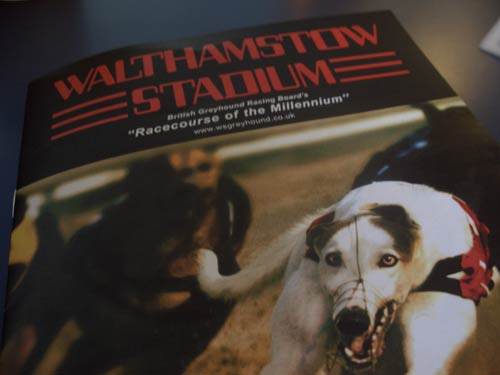 The front of the stadium is an art deco landmark, which is listed, and has to be preserved. I'm not entirely sure how you can get a neon sign of a greyhound to blend in with a modern residential development, but we shall see.
In response to the closure, Lord David Lipsey, Chairman of the British Greyhound Racing Board, said:
"Everyone with an interest in greyhound racing will miss the unique sense of style with which Walthamstow Stadium has hosted greyhound racing. Away from the very centre of London, its famous neon frontage has become one of the capital's most recognised landmarks."
The sign appeared on the BBC homepage when I was involved with it, and it was always a comforting sight on a long journey when I was a kid, as it meant that home was just two minutes away.

Even with the closure announced, the greyhound stadium is still having to put on special offers to attract people. We went on a Tuesday night, and the already reduced admission price of £1 for the 'Popular Enclosure' (i.e. the cheap seats) was waived, and all drinks were half-price. This offer is available every Tuesday until August 12th.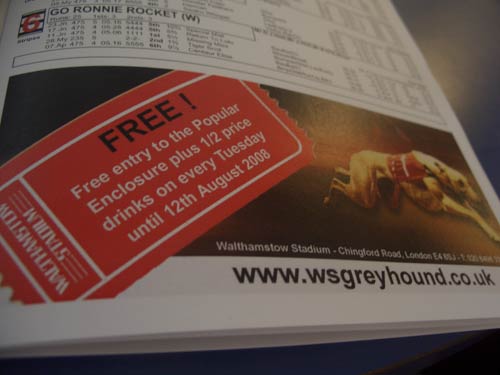 London used to have 33 greyhound racing tracks. Now there will just be two left.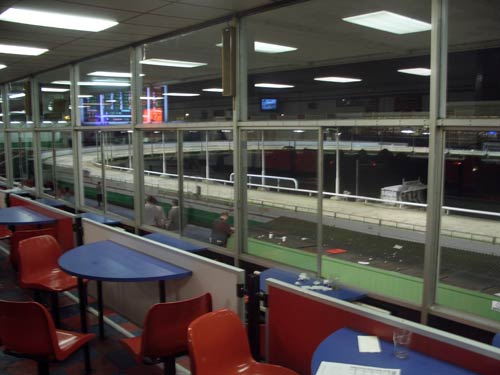 I was never a regular at the greyhounds - hey, that is half of their problem - but going there for the evening as a treat was a part of my childhood. Just like Walthamstow's shamefully abandoned art deco cinema, which once hosted The Beatles, it is another piece of local heritage that is going. I'll miss it being there.