Sister Ray's vinyl footprint
A couple of weeks back I did something that used to be one of my main leisure activites - and the source of my income - and went record and CD shopping.
I note that in the UK people seem to have become obsessed with their carbon footprints. Monday's BBC Breakfast had Declan debating whether washing up by hand or via dish-washer was more carbon neutral, and I see even Walkers publish the carbon footprint of each pack of crisps on the back of them now.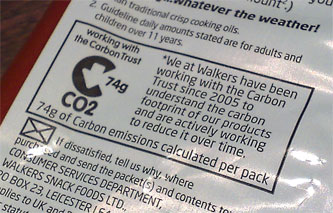 So I was really impressed to see Sister Ray in Berwick Street instead proudly boasting of their vinyl footprint.
"LAST YEAR WE SOLD 15 TONS OF VINYL - thank you"