My assessment of My Sun and My Telegraph in the Press Gazette
I had another article published in the Press Gazette this week. Last time I was looking at newspaper RSS feeds. This time I was casting my "Expert Eye" (their kind words, not mine) over the personalised news, comment and blogging platforms offered by The Sun and The Telegraph.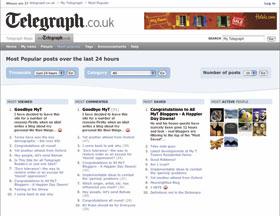 On the whole I thought that both services were bold moves for the papers concerned. In print, newspapers are used to being able to tightly control and sub-edit the contributions from their readers. On My Sun and My Telegraph, it is instead the audience who are very much in control.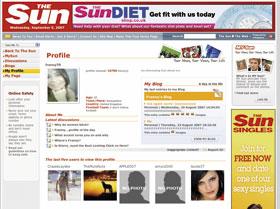 Of the two, I thought that the Telegraph had the more fully featured offering, but that both paper's sites were livelier thanks to the user-generated content they highlighted, and it helped convey a real sense of the character of their readership.
As the Press Gazette piece needed to come in at the 600 word mark, I had to leave out a couple of points I had wanted to make. One of these was praise for the transparent and user-centred approach the Telegraph took with designing a front page for the My Telegraph service.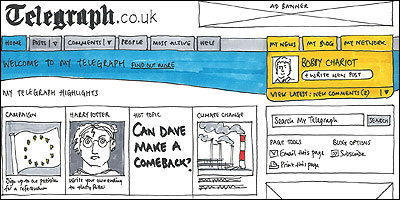 One final point - when the article was initially published online, a typo crept in which appeared to suggest that The Sun allowed users to display their favourite "football tea" as part of their profile. Shane Richmond has already promised to add this feature to My Telegraph, and chosen Lapsang Norwich City as his tipple of choice.