The College Arms Re-Opens
So tonight I was at the re-opening party for my local pub - The College Arms. It has been shut for over a month for refurbishment. The doors re-opened on Tuesday (when I naturally checked it out), but tonight was the big event, with a band and free food. (The band finished their main set with a version of American Pie - co-incidentally on Thursday I had read a very detailed exposition of the frankly over-complicated lyrics of the song)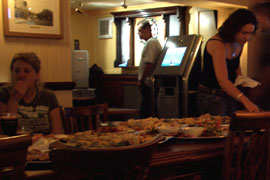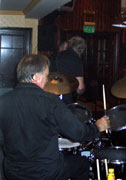 It has been my 'local' since I moved to my present house, around five years ago. I had a regular spot in the far corner, in the no smoking section, which couldn't be seen from the outside, which made me feel quite comfortable sitting there working on my laptop and not getting second-hand cancer. In fact I understand the rest of the regulars simply know me as "the unfriendly bloke with the computer in the corner". I'd guess that around 90% of the (mostly lost) archive posts on currybetdotnet were either written or re-written at that same table in The College Arms.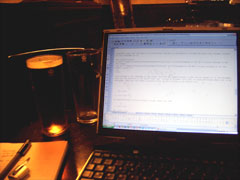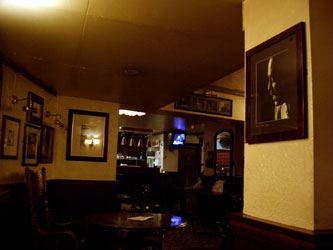 The refurbishment hasn't changed the pub greatly, but you can imagine my shock on discovering that the new downstairs toilets had been installed where I always sat.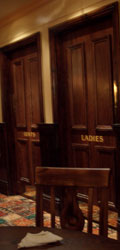 The actual shape of the walls in the building haven't been changed, so I can now confirm that the place where I have been writing this blog for the last couple of years has been turned into a cubicle in the Gents toilets.
Some may not necessarily notice a difference in the quality of the output.