Panic On The Streets Of London
As I got home this evening panic buying of petrol in Walthamstow had begun.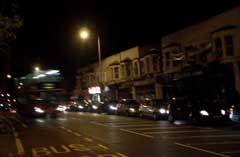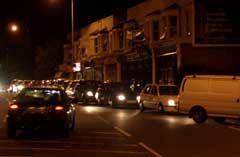 As a non-driver myself I can't tell you whether it was the threat of the £1 litre, upcoming blockades that are not apparently happening, the fear that American oil consumption would leap following Hurricane Katrina, or that fact that two of our national newspapers today said "Please don't panic buy" that started it off.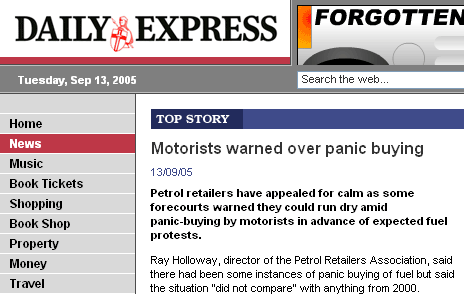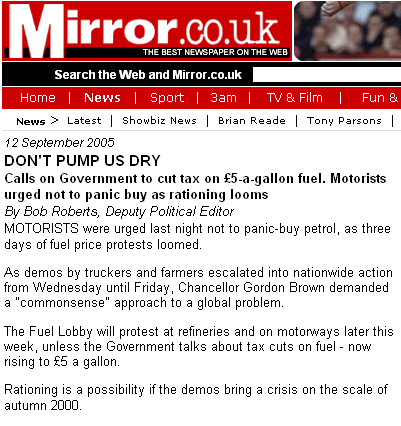 I do know two things for certain though:
1) Not one of the queuing motorists I passed on the way home had switched off their engines to reduce consumption whilst sitting in a queue that was at least forty cars deep.
2) I'm going to have to walk to the station tomorrow - I don't anticipate the queues will subside, and the Walthamstow Bike Shed is badly timed to be out of action for a couple of days whilst the electronics are looked at.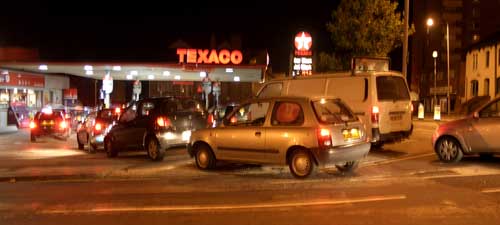 As a Londoner it's pretty weird to think that bombs on public transport couldn't grind my city to a halt, but panic buying of petrol looks like it can do the trick.