Would the Mail Online be better off ditching some print-based Daily Mail content?
A couple of weeks back Peter Preston wrote a piece for The Observer about the phenomenal success of Mail Online, without the need for a paywall. Indeed, the site's audience numbers and revenue seem to be going from strength to strength, and Martin Clarke's deck of slides shared from April's DMGT investor's day show this is no fluke.
In his article, Preston argued very strongly that it doesn't matter if the subject matter and tone of newspaper websites strays from that belonging to the parent print brand.
I can't say I entirely agree with that.
Where I think the Mail Online particularly suffers is that the digital team seemingly have to publish online everything that has been prepared for the paper.
That leads to some really awkward moments online. I mentioned last week the fact that the paper was 'giving away' DAB radios next to archived articles calling them useless and describing digital switchover as a waste of time.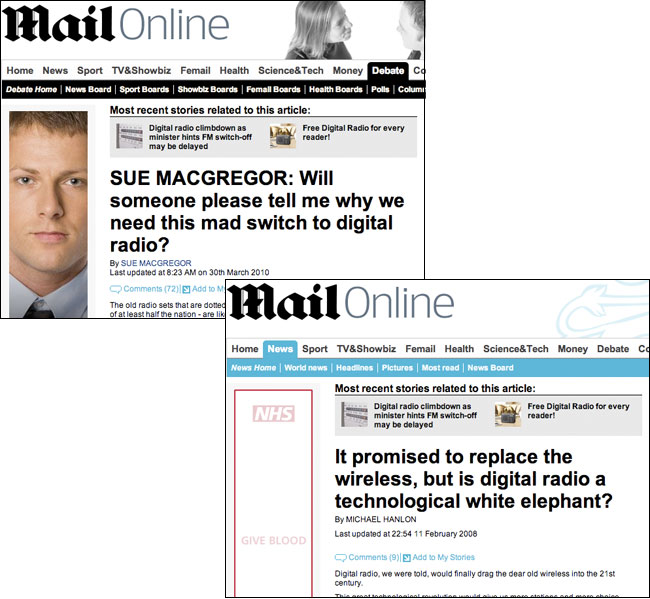 This week's awkward moments already include a story about Jon Venables' collection of upskirt photographs which could barely conceal the tone of disgust - next to the Mail Online's very own celebrity upskirt of Alesha Dixon.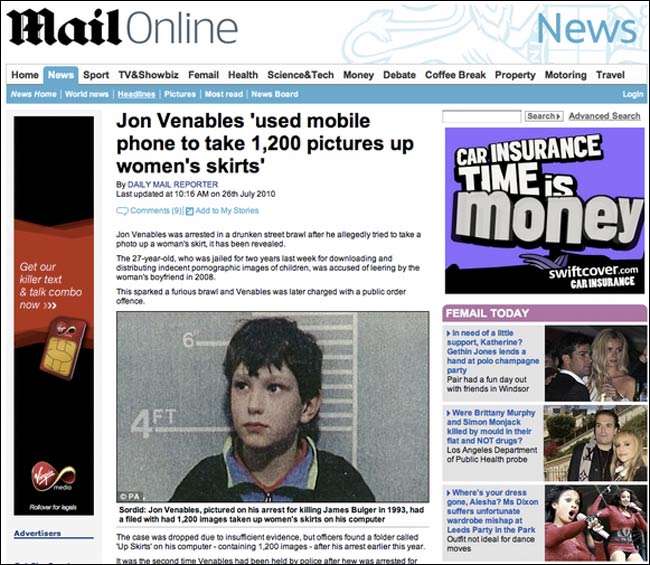 Likewise, Alexandra Shulman wrote a piece asking "When did bikini anxiety become such a national pastime?". In isolation in print it makes a serious point about the way that women are made to worry about what they look like. Online, it is certain to appear against a constant stream of articles in the right-hand column saying that women look too thin, too curvy or too old in their bikinis.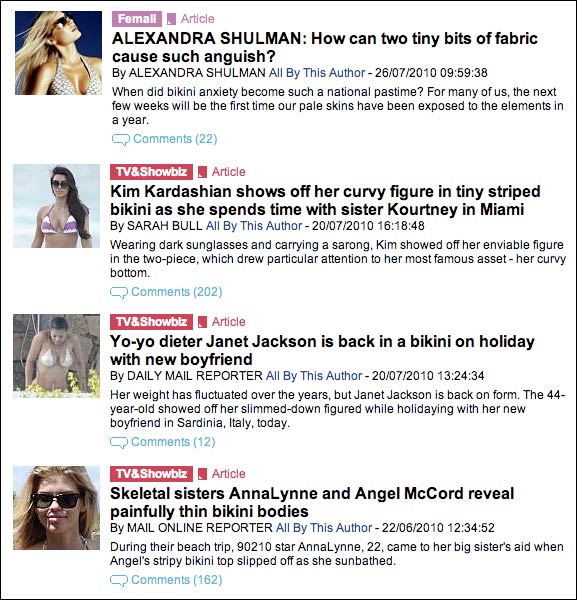 Just as the print editors seem to be able to pick and choose which web first stories make it into the printed edition, I'm sure Martin Clarke and his team would benefit from being able to pick and choose which print commissions make it online.