Top ten currybetdotnet posts of 2009
Tomorrow will be the seventh anniversary of the first entry on currybetdotnet, back in 2002. Over the years I've made it a tradition to countdown the most popular posts of the year at Christmas. Here is this year's list.
The evergreens
It isn't just new posts that generate traffic, as a lot of people come in via search. The most viewed single page on the site this year was, like the previous year, a post entitled "Using the BBC iPlayer outside of the UK". It doesn't give you any instructions on how to do that, but Google still thinks it does, hence the visitors. My joke predictions for the early days of the iPlayer are also still frequently viewed.
People searching for images also drives a lot of traffic, whether it is people looking for scandalous photos of Hong Kong's Edison Chen, or just some of the album covers reproduced in my lengthy series about Reckless Records.
Controversy also pulls in the punters, and the comment thread on my post about a Greek political map and the name dispute with FYROM/Macedonia occasionally flares up, whilst my disappointment with the way John Fogerty treated his fans at the Royal Albert Hall rumbles on and on. Every year seasonal searches bring troops of people finding out that the Daily Mail lied about Jools Holland's Hootenanny in 2008, and my thoughts on the Internet circumventing court orders around naming Baby P's parents also continue to attract comment.
Of all the posts in the archive that still get a lot of page views, there are several of which I am very proud. 'Ghost walks' may have scored lowly in the popularity stakes with my regular readers in my recent survey, but 'Haunted Malta' and 'Haunted Walthamstow and Chingford' are still frequently visited and commented upon. My description of a tour of Miami's Art Deco district whilst I was in the States for an IA Summit still gets a lot of views. I'm also proud that as part of my series on Olympic Dissent, my articles on the controversial 1936 Berlin Olympics and the terrorist atrocity at the 1972 Münich Games are frequently used for research on the topic.
This year's 10 most popular currybetdotnet posts
Of the things I've written this year, these are the ten most popular in terms of page views:
10: Google ads battleground between The Sun and Labour
Almost as soon as The Sun ditched their support for the Labour party, they started advertising it on Google. It then appeared that the Labour party countered with an AdWords campaign that tried to make political capital from the Hillsborough disaster. I blogged it. It took a mainstream news organisation - The Telegraph - to follow it up and get verification that it wasn't an official Labour Party campaign. That didn't stop re-tweets about my blog post criticising it as if it had been personally sanctioned by Gordon Brown / Peter Mandelson / Harriet Harman [Insert your own personal ZaNuLiebor hate figure here]. I expect to see more of this kind of thing happening during next year's election campaign.
9: Introducing Information Architecture at The Guardian
I gave this presentation to open the first London IA Mini Conference, which was held at The Guardian's Kings Place offices. It is short, but it gives an overview of where the discipline fits into the business. And it has Star Wars Lego Minifigs in it, and you can't argue with that.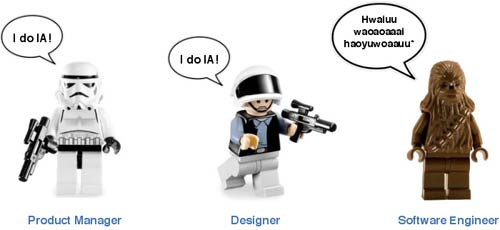 8: Why the PCC is broken - a case study in trying to complain
Articles about the PCC have been a common thread on the blog this year - this was the most popular. The Daily Mail allowed these comments to be posted about a named, photographed, 14 year old girl:
"What on earth is wrong with this country? The child DOES look like a slut"

"None of this would have happened if the student had done what the teacher said. By the way, with that short skirt, she does look like a slut"

"Well, the skirt is far too short for school and does make her look slutty and dumpy too."

"Actually, she does look like a slut with her skirt so short."
The PCC told me, as ever, that however offensive or wrong I thought that was, I wasn't allowed to complain about it.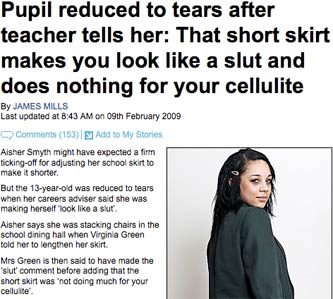 7: What would you put in corporate Twitter usage guidelines?
I came up with 5 suggestions for what 'corporate' Twitter usage guidelines should cover - Frankie Roberto added another five.
6: Police try to stop Walthamstow blogger taking pictures of a bus crash
This is a classic case of search engine traffic directing people to a summary of an event, rather than the real source of the story and pictures. Which is here instead.
5: "Graceful Hacks" - UX, IA and interaction design tips for hack days
I put together a 5 minute lightning talk for the last Guardian Hack Day, which I wrote up for the blog. It is a series of hints, tips and services that can be used by those with a focus on back-end development to beautify the front-end of their hacks.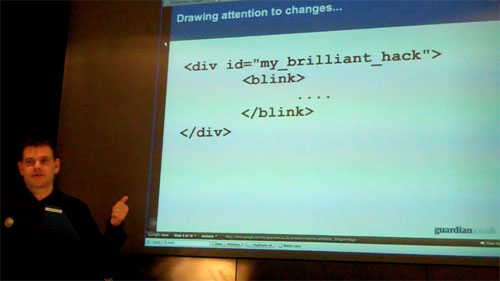 4: A quick online guide to the minor party and independent London European Election Candidates
I was frustrated that there didn't seem to be one place to find an overview of all of the independent candidates standing for election in the London constituency of the European Election. So I made one, and other people seemed to find it useful.
3: Press silence on Alfie Patten DNA test result broken by Google News
The Alfie Patten story featured a boy named by The Sun as being a 12 year old dad, who turned out not to be the father of the child in question. This was gleefully exposed by rival tabloid The Mirror on their website, and then hastily withdrawn after a court injunction. However, despite the law of the land in the UK, you could still easily find out the story from Google News. And the URL of The Mirror's 404 page.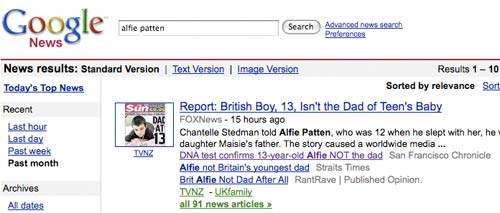 2: London's abandoned Underground Stations on Google Street View
It was a simple idea that occurred to me as I went past the remains of York Road station on the 390 bus on my way home from work - "I wonder which abandoned tube stations you can see on Google Street view". The post has become very popular on StumbleUpon, which has sent a steady stream of visits throughout the year.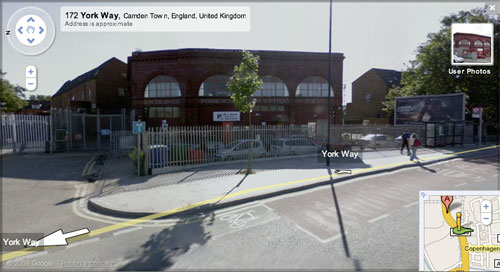 1: How accurate was Kubrick's "2001: A Space Odyssey" about the future?
Popular on Metafilter and StumbleUpon, and featured in the New York Times, this (lengthy) list and collection of still-shots from Kubrick's space masterpeice examined where the film was right (plane-shaped spaceships and computers good at chess) and wrong (Pan-Am catering and video phone booths) about the future. This was the most read of my blog posts from this year, with over 8,000 page views to date, and an average on page time of over 4 minutes.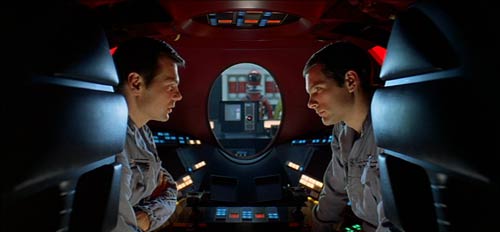 Thank you very much for reading during 2009. The currybetdotnet blog will return in the new year.