'Linking out' makes "Live from Studio Five" more credible than Sky Sports
Over the years people have applied a lot of old media paradigms to the Internet. I always like to think of things the other way round, and see how 'new media' behaviours can highlight established broadcast and publishing activities.
Take last Monday, when Five's "Live from Studio Five" featured consecutive segments of 'news' about "I'm A Celebrity...", "X-Factor" and Simon Cowell talking about Susan Boyle from "Britain's Got Talent" - every single one of them an ITV show.

Some people would think it madness to offer prime-time promotion to shows on a rival channel, but to me it seemed to be the televisual equivalent of 'linking out' on the net. They know that their audience are interested in these shows, and so there is no point ignoring that they exist.
By contrast, as a reluctant subscriber, I recently got Sky Sports Magazine through my door. Like many publications they were doing a review of the decade.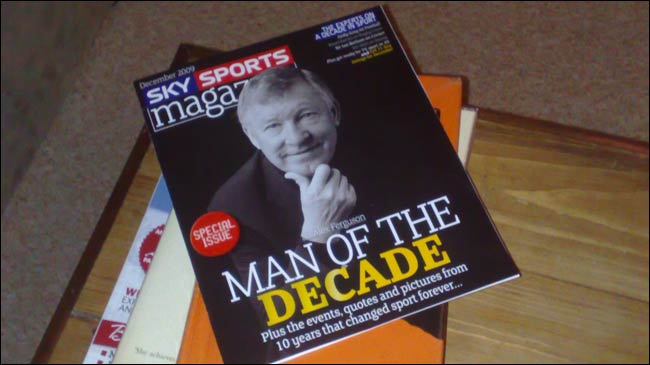 And what a curious read it made.
A decade of football reviewed with no mention of England-Portugal penalty shoot-outs or Zinedine Zidane's headbutt in the 2006 World Cup Final. A Rugby Union review that omits England winning the World Cup in 2003 and narrowly failing to defend it in 2007. A decade of sport that didn't feature Lance Armstrong. Or Lewis Hamilton. Or British cyclists gold medals. Or Usain Bolt.
They weren't on Sky Sports you see.
No linking out.
I know which approach seems more credible to me - and there's something I never thought I'd say about "Live from Studio Five"!