Wembley on the web: Part 1 - The FA Cup Final online from ITV and Setanta

by
Martin Belam
, 11 June 2009

Like much of the male half of the country, on Saturday 30th May I shunned the Cup Final weather to sit in a darkened pub and actually watch the Cup Final. Unlike most, I suspect, I picked a pub with wifi so that I could also monitor the live web coverage of the game from the UK's major broadcasters.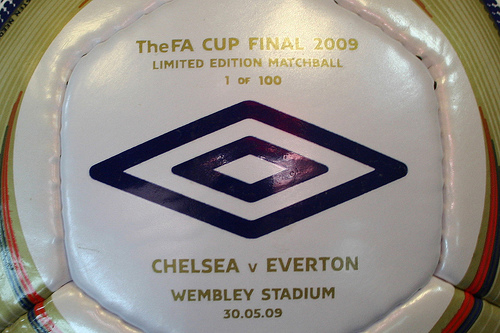 Photo by umbrofootball
ITV
ITV had a big-hitting line-up on Saturday, but when you visited ITV.com during the game, the main promo space was occupied by an advert for the days other final. Given the resultant viewing and voting figures, they probably got their priorities right.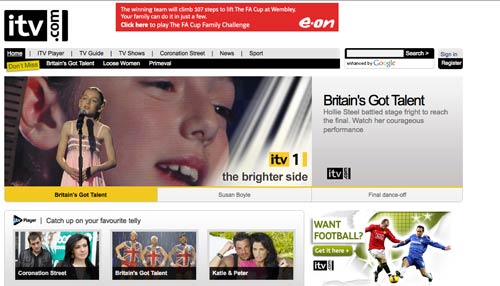 The match was being streamed live on the Internet, using Microsoft Silverlight, a plug-in I don't currently have on my laptop. Given that I was trying to do the research for this and watch the game I didn't fuss around trying to install it.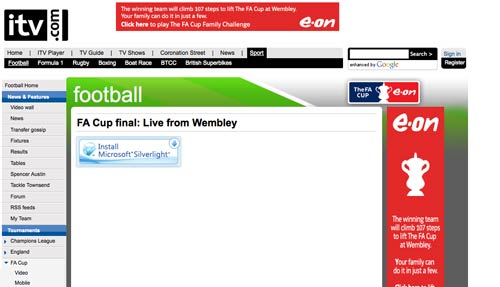 I praised the @ITVfootball Twitter account when I was talking at the International Social Media Summit as a great example of a brand engaging with Twitter. For the FA Cup final there was plenty of advance publicity that ITV would be using not only Twitter but also AudioBoo as part of their interactive coverage. They had an interactive media match centre.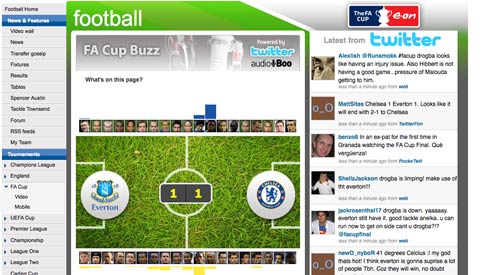 As well as the Twitterfall on the right-hand side of the screen, the bar charts above and below the players represented how much chatter there had been online. This screengrab was taken very near to the end of the first half in the match, hence Drogba and Saha having the biggest focus.
I thought this seemed to be more successful than the AudioBoo panel. Although I thought it was a good attempt at trying something new, I couldn't quite see why I'd want to listen to the equivalent of fan shout-outs during the match distracting me from the action. I think this would probably work better as curated content after the event.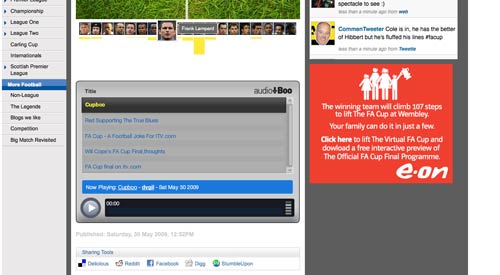 Setanta
Setanta were also broadcasting the FA Cup Final live, and had also made a big effort to get interactivity into their web content for the day. By contrast to the ITV homepage, anyone hitting the Setanta Sports homepage on Saturday couldn't fail to notice that the game was going on.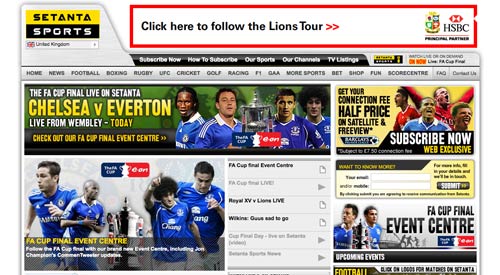 Like ITV, Setanta Sports also deliver video on their site using Microsoft's Silverlight plug-in.
Their interactive 'page' combined user generated content from Twitter aggregated by Scribble, a live scoreboard, links to a live blog, to a Flickr gallery and a fan submitted collection of videos.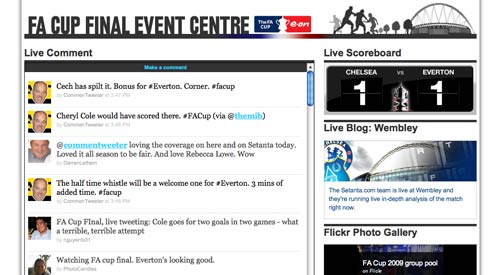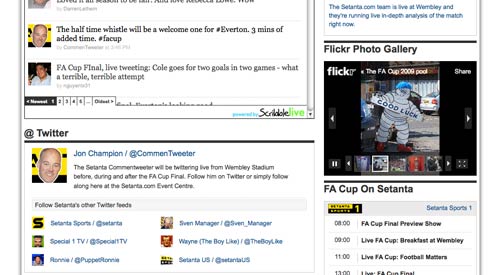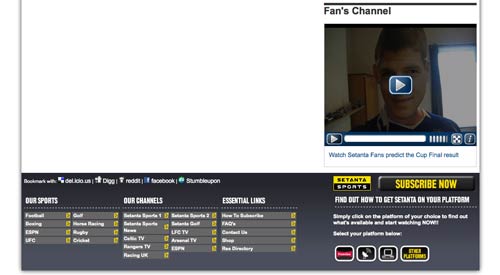 Setanta also had an active presence on Twitter themselves, with their 'CommenTweeter' providing running updates in the match.
Tomorrow I'll be having a look at the live online FA Cup coverage from two national sports broadcasters who did not have the rights to show the FA Cup Final live - Sky Sports and the BBC.