Carzone.ie and Euroffice at the Endeca e-Business Forum
Yesterday I posted some of my notes from a trip to Endeca's Richmond office to attend the "Endeca e-Business Forum". They covered Ashley Freidlein's keynote talk about "Beautiful Basics". Today I wanted to look at some of my other notes from the event.

Most of the presentations had a dual format, with a presenter from Endeca demonstrating some of the features of the platform, followed by a customer case study of how they had implemented them. It is always intriguing to see what other businesses say about themselves in public, and I did enjoy these sessions.
It seemed everyone was refreshingly candid about how easy Endeca was to install and get working if you actually followed the instructions, rather than initially deciding that your tech team knew better, and your installation infrastructure and business were 'unique'.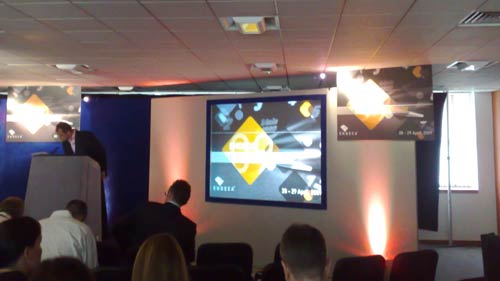 Carzone.ie
The case study from Carzone.ie was interesting, because it showed how a user-centred research and design process had illustrated that there were some new business opportunities for the brand. The site now features 'dealer pages' which automatically aggregate and provide a showcase for cars from a particular car dealer. These dealers now often use this URL in their promotional material, further strengthening Carzone's position in the market. [1]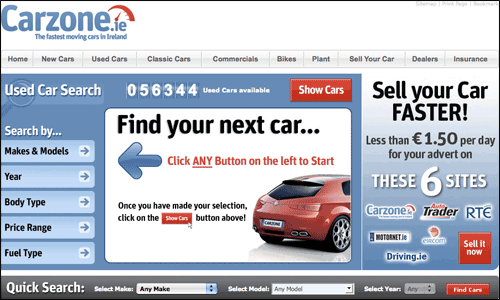 As well as addressing this idea of the 'dealer page', they had used the metadata associated with cars to provide easier ways to browse. Typically on a used car site, users have had to already know that they want a particular type of car by Ford or Fiat to browse through the listings. With Carzone.ie, users can now start narrowing down their car search via more general facets like body shape.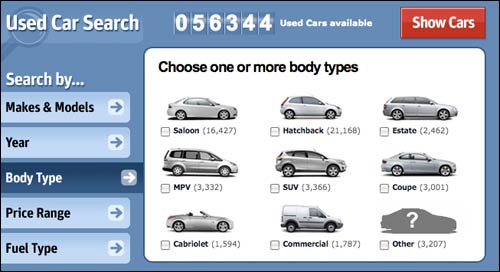 The design of the price filter uses a graph to illustrate where the bulk of cars are priced, helping users to pitch their search criteria in the right area.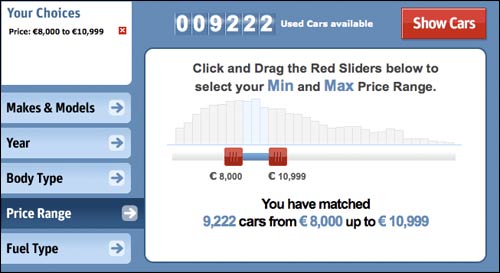 Euroffice
Probably the most entertaining case study was from Euroffice, not least for Nick Fryer castigating Endeca for having a cupboard full of office supplies from deadly rival Viking. Nick was an amusing speaker, and also the first person I've seen quip about swine flu during a presentation - nervous laughter quietly rippled around the room.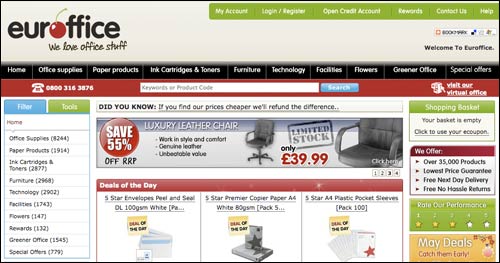 The valuable lesson from them was a variation on the old computer adage "Junk in, junk out". Endeca's faceted navigation relies on accurate metadata, and as Nick observed, it doesn't take long looking at a page offering to filter your products by manufacturers "Hewlett Packard", "HP", "Hewlet Packard" and "Hewlett-Packard" to realise that you have a data cleaning task on your hands.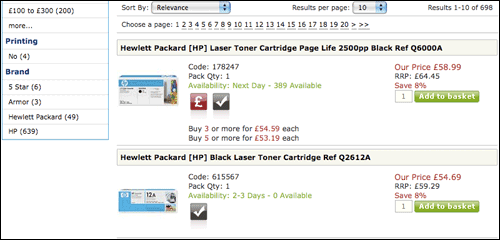 The National Union of Information Professionals would have been horrified to hear that Euroffice originally just got a bunch of temps in and locked them in a room for 6 weeks until the data was initially cleaned, but heartened by the fact that this approach turned out not to be the final solution. They now have someone looking after data quality on a more permanent basis.
Actually, talking about swine flu, when I was gathering the screen shots for this article, I noticed that their sales team has managed to put together a swine flu related promo slot for office supplies - no mean feat!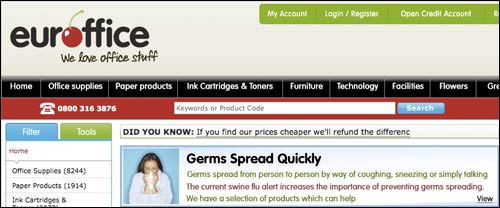 Later this week I'll have an overview of some of the applications of The Guardian's Open Platform API and Data Store which were being demonstrated at the "Endeca e-Business Forum" by my Guardian colleague Matt McAlister.


[1] In the interests of full disclosure I should point out that Carzone.ie is owned by Trader Media Group, who are part of the Guardian Media Group, who also own Guardian News & Media, where I am currently employed. [Return to article]