Tracking the "Credit Crunch" with Google Street View: Muswell Hill
I though it might be an interesting exercise to try and track the progress of the Credit Crunch in my local area by comparing photographs of the closed businesses near me today, with how they appeared to Google's cameras during summer 2008.
I started at the roundabout atop Muswell Hill.
Straight away we've lost the Fine Burger Company, although not necessarily their newspaper order. Back when Google visited, they were still flipping gourmet burgers.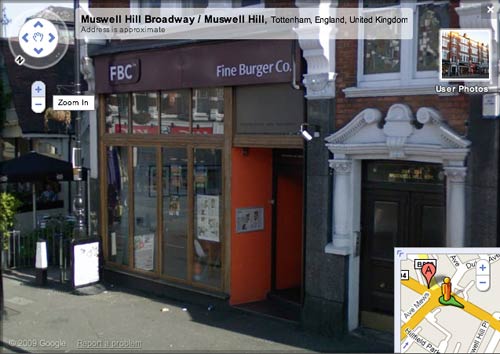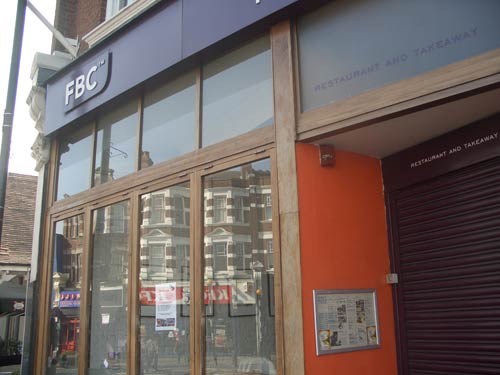 Moving down to Fortis Green Road, we can see that we have also lost the A1 Wine convenience store. It is interesting to think that the reason businesses called themselves things like "A-1" was to get to the top of the Yellow Pages listings - the SEO of its day.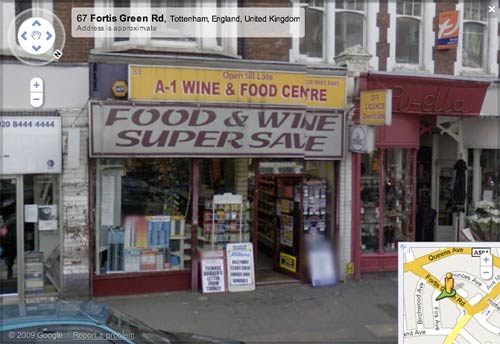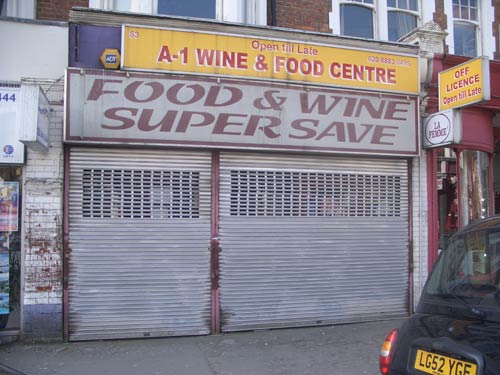 The biggest and most visible loss to the area has been the closure of the Woolworths store, which is still seen to be bustling on Google Street View, with no hint of the fire sale to come.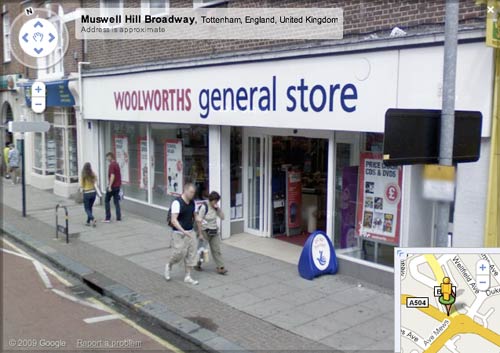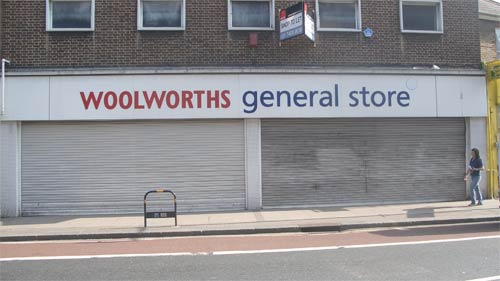 Some things haven't change much - this old branch of what looks to be Threshers was closed when Google drove past, and remains shuttered today.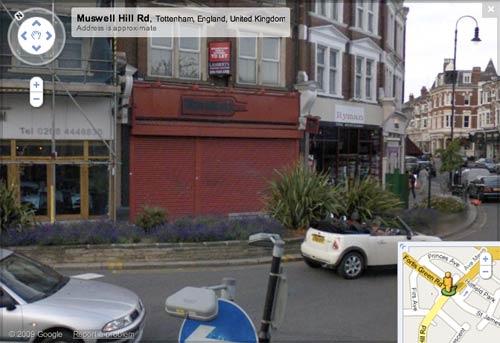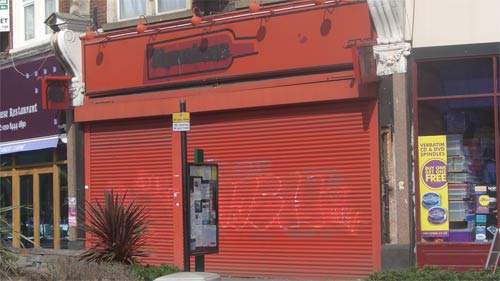 It isn't all doom and gloom though. This shop unit was empty when Google visited, but is now our local branch of Specsavers.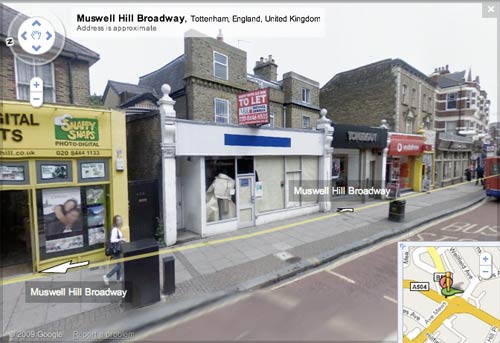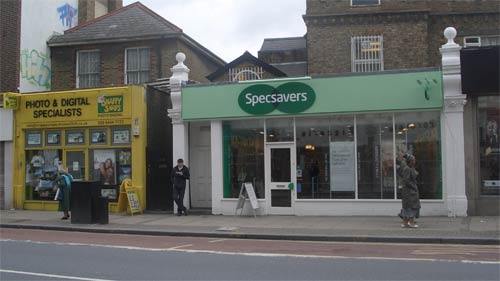 I got the W7 bus down Muswell Hill to Crouch End, and carried out the same exercise there. Tomorrow I'll be showing how this area seems to have been affected by a larger number of closures in the time since Google took their Street View photographs.