Coded terrorist signals on the Victoria Line
I spotted another electronic signage oddity on the Victoria Line the other day, to go with the recent 'No message' I saw at Walthamstow Central. This time it was at Finsbury Park.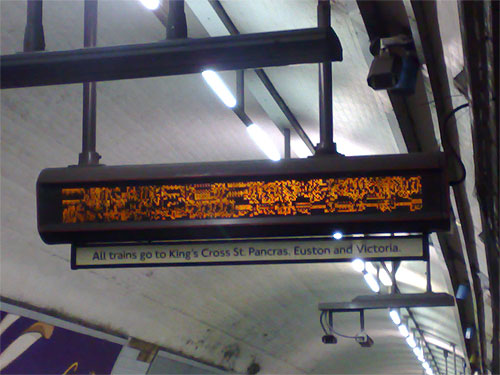 Now, I know that it is just a random scramble of pixels, but there looks to be something a bit Arabic about the writing. Given their propensity to publish anti-Islamic terrorism scaremongering at the drop of a hat, even if it is completely unfounded, I'm surprised this hasn't already appeared in The Sun as evidence that Osama Bin Laden is using the Victoria Line to send coded electronic messages to 'underground' British Al-Qaeda sleeper cells.