The Independent goes free...in Muswell Hill at least
It looks like the credit crunch is beginning to bite around Muswell Hill, and this week we lost our branch of the Fine Burger Company.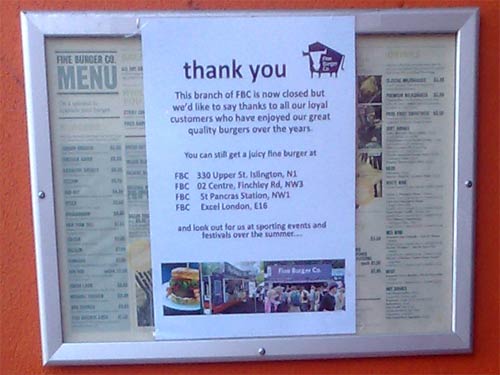 That didn't deter The Independent's distribution team, however. This week, despite the country grinding to a halt under the weight of the snow, the newspapers have continued to get through to the branch.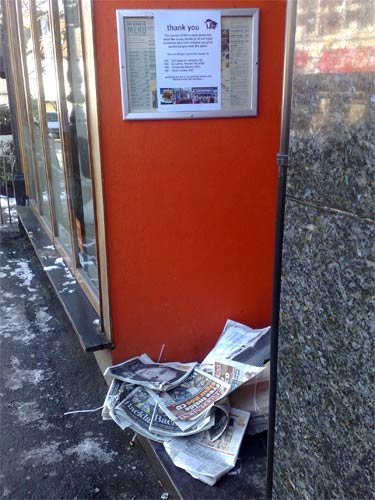 I suppose it is one way of keeping the bulk distribution numbers up for those all important ABCs. I can't help feeling, though, that the fact that you can pick the paper up for free off FBC's doorstep might be hampering Indy sales in the newsagent 3 doors down.