Old media beats new media to breaking yesterday's news
Jon Slattery has an interesting post today entitled "Old media beats new media in snow havoc". He suggests:
"It seems an inherent fault of the internet that when a site is really popular and at its most needed it crashes."
I'd certainly agree with him that the printed press have a very resilient delivery network. I'm not, though, entirely convinced that failing is an inherent characteristic of the online network. I'd argue that a lack of contingency planning for load spikes is to blame here.
And there is another, more significant, point.
Jon Slattery may be right. Having failed to get Network Rail or the TFL site to load yesterday, when you trudged your way up the road through the snow to the newsagent, you would have seen a full array of newspapers on sale. But I'd question how useful a picture of Lily Allen in her frilly knickers was going to be to help you decide whether you could get into work or not.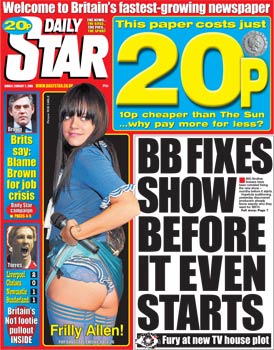 There was only one news story that mattered yesterday, and 5 of the nationals had no mention of the weather at all on their front pages.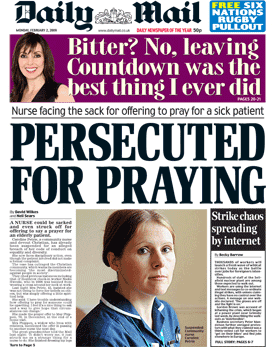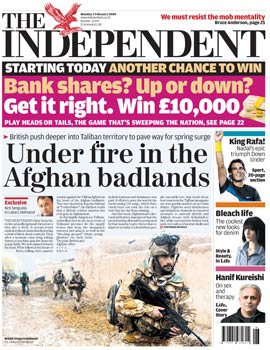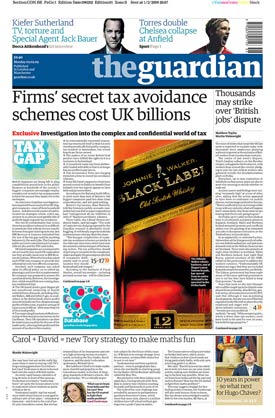 The Sun was even splashing with a 2-for-1 rail tickets offer, on a day when in some places you couldn't get a train for love nor money.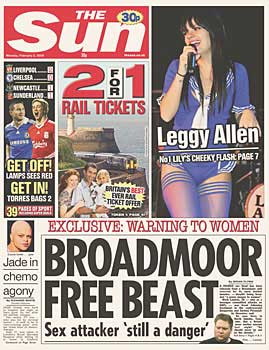 For the rest, there were front page mentions of the snow - but nobody was able to lead in print with what was actually happening during rush hour that morning. Even the Express, which I've statistically proven to be obsessed with the weather, only used the snow to trot out a picture of the Queen.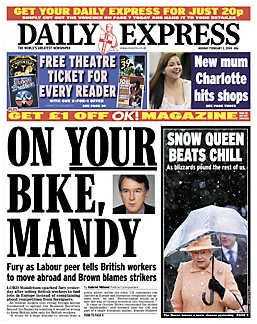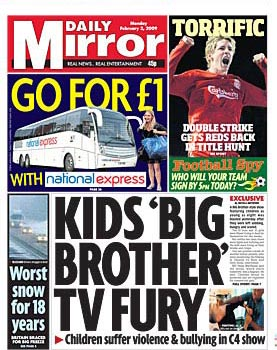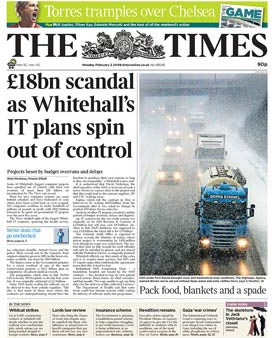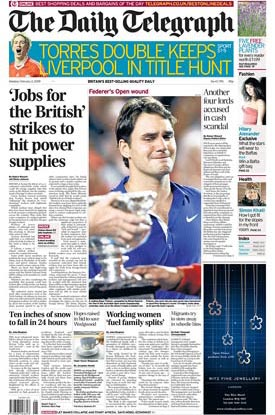 Plaudits must go to the Metro though. Their audience is clearly commuters, and they were the only paper to lead with travel chaos. I wonder if they anticipated the British army of stay-at-home workers, and printed less copies yesterday?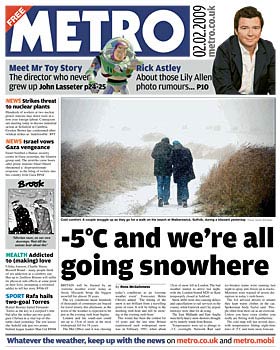 As James Cridland pointed out - the medium best able to take advantage of the snow was local radio.
The printed press may have got through the snow - but it was carrying yesterday's news.