Open day at the Alexandra Palace Victorian Theatre
In the lull between Christmas and the New Year, I got to visit a couple of the more obscure corners of Alexandra Palace, thanks to open days put on by local enthusiasts. One of the venues which is otherwise seldom open to the public that you could visit was the Victorian Theatre.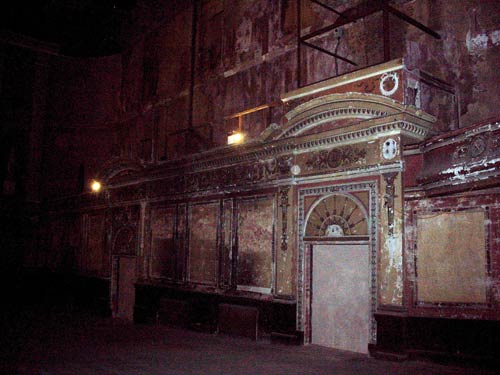 The Victorian Theatre can be found at the eastern end of Alexandra Palace, alongside the ice rink. This was added as part of the rebuilding following the disastrous fire of 1873 which gutted the original Palace, just 16 days after it had opened.
Despite being in a wretched state of repair, the building retains a couple of unique historical features. The theatre area has the original Victorian mechanised timber stage. It was also frequently utilised as a cinema, and at the rear of the balcony is a 1900s projection box that is one of the oldest still existing in London.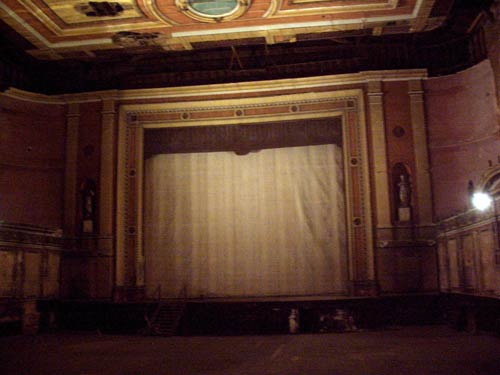 The decoration that can be seen today is the result of a refurbishment in the 1920s, although the centre-piece of the ceiling retains traces of the original Victorian decor.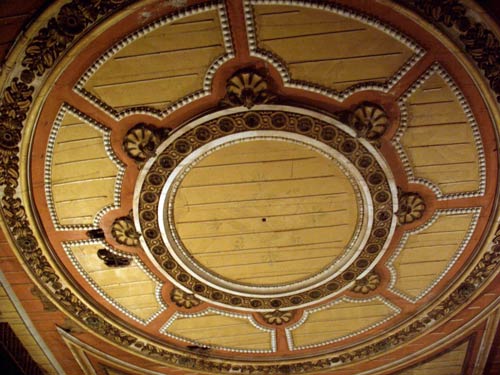 Alexandra Palace was used as an internment camp for refugees and prisoners of war during the First World War. Reparations payments from Germany were used to fund the redecoration. A plaque outside the building stands as testimony to the wartime use of the palace.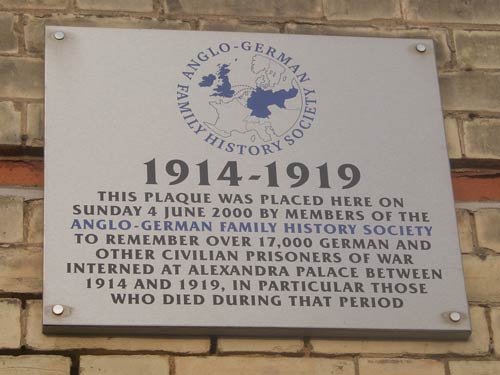 As it stands now the theatre is very dimly lit, and access to most of it is restricted to those wearing hard hats. Productions and organ recitals are still occasionally put on, and the care of this part of the building is in the hands of the 'Friends of Alexandra Palace Theatre'.
By the late 1930s the east end of the Palace was leased by the BBC, and the theatre was relegated to being used as a prop store for the television programmes being broadcast from the studio next door. Tomorrow I'll be posting about my visit to those studios, from where the world's first regular high definition TV service started.